South Korea soccer jersey
Elmontyouthsoccer provide South Korea soccer jerseys with the names and numbers of your favorite players. We customize soccer gear for men, women, and kids. Personalize almost everything with your name, number, team logo, national flags, and more! No minimum men, women, and kids. Buy one of anything for yourself, or get your team added to our store for easy buying.
Our website not only has the latest South Korea football shirts, but also a series of retro football jerseys for the South Korea. If you happen to be a big fan of the South Korea, you can also buy football equipment such as training uniforms or jackets related to the South Korea on our website.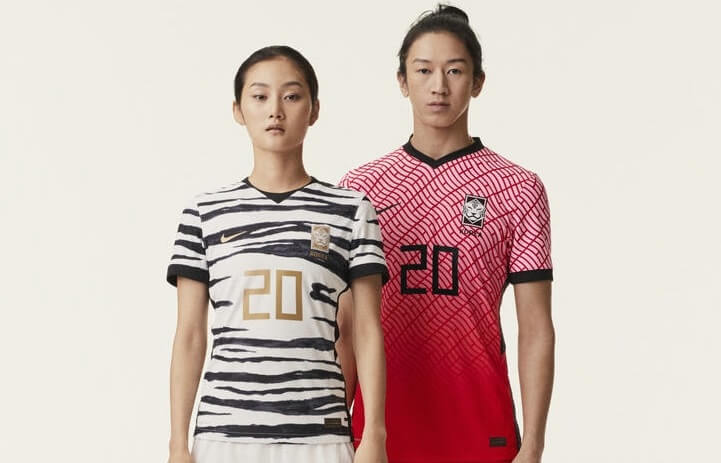 Best seller of South Korea soccer kit: South Korea Jersey 2021 for home | South Korea Training kit
Introduction of South Korea football team
South Korea became the only Asian team to reach the semi-final stages when they co-hosted the 2002 tournament with Japan. South Korea also won two AFC Asian Cup titles, and finished as runners-up on four occasions. Furthermore, the team won three gold medals and three silver medals at the senior Asian Games. The team is commonly nicknamed the "Reds" by both fans and the media due to the color of their primary kit. The national team's supporting group is officially referred to as the Red Devils.

Main Trophies




| | | | |
| --- | --- | --- | --- |
| AFC Asian Cup Winners | Asian Games Gold medal | East Asian Football Championship Winners | Dynasty Cup Winner |
| 2 winners | 3 winners | 2 winners | 1 winner |
Nickname(s): 태극전사 (Taegeuk Warriors) / 아시아의 호랑이 (Tigers of Asia)

Association: Korea Football Association (KFA)

Confederation: AFC (Asia)

Sub-confederation: EAFF (East Asia)

Head coach: Paulo Bento

Captain: Son Heung-min


Famous players of South Korea football jerseys
Kim Young-gwon, Lee Jae-sung, Hwang Ui-jo, Kwon Chang-hoon
South Korea football jerseys
Nike South Korea Shirts 2020 have been developed with Dri-Fit technology and Nike Breathe fabric which combines moisture wicking comfort with cooling breathability to keep you feeling fresh and comfortable.
South Korea jersey for home features an eye-catching print, while the contrasting trims and team crest completes the stylish look perfect for any fan of the Taegeuk Warriros. And the away one features a tiger-stripe pattern which depicts the nations courage as well as allowing you showcase your support for the team known as The Tigers of Asia.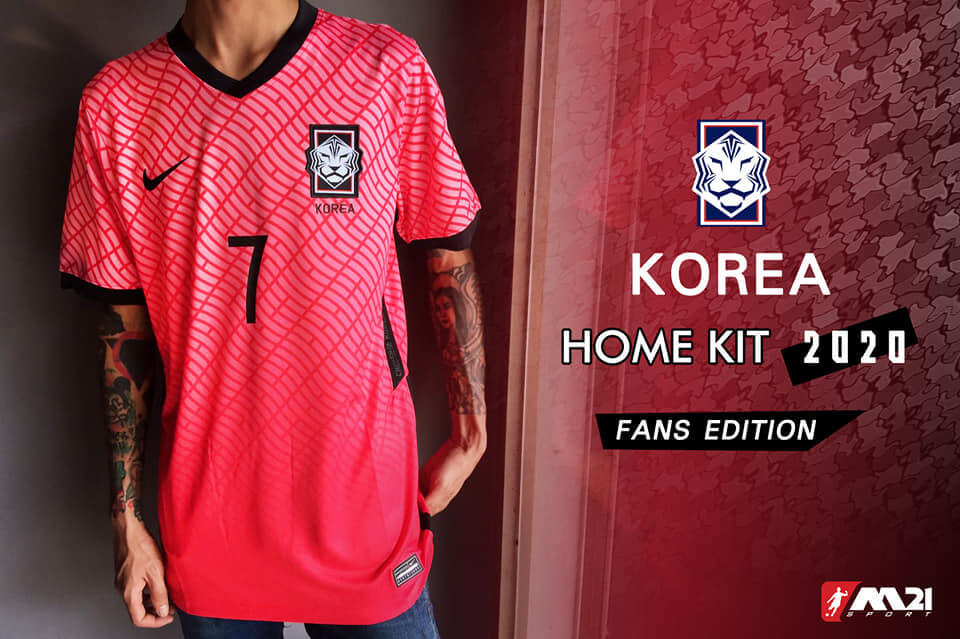 History of South Korea football team
Following the establishment of the South Korean state in the late 1940s, a new Korea Football Association (KFA) was founded in 1948 and joined FIFA, the international football governing body. The same year, the South Korean national team made its international debut and won 5–3 against Mexico at the 1948 Summer Olympics in London. In 1986, South Korea won the East Asian tournament of the 1986 FIFA World Cup qualification including two victories against Japan in the final round, and was able to qualify for the World Cup for the first time since 1954. South Korea redeemed their failure of World Cup success with a gold at the 1986 Asian Games.