England Soccer Jerseys
ElmontYouthSoccer provide England Soccer Jerseys for sale, custom soccer replica & authentic soccer jereys.
Buy authentic soccer jerseys with the names and numbers of your favorite players, from Harry Kane, Raheem Sterling to Jadon Sancho.
We customiaze soccer gear for men, women and kids. Personalize almost everything with your name, number, team logo, national flags, and more! No minium orders. Buy one of anything for yourself, or get your team added to our store for easy buying.
England Soccer Jersey Sale: Short Sleeve Jerseys | Authentic Jerseys | Retro Jerseys | Training Kits and so on.
Basic Information of England National Football Team
ღ Nickname(s): The Three Lions
ღ Association: The Football Association
ღ Confederation: UEFA (Europe)
ღ Head coach: Gareth Southgate
ღ Captain: Harry Kane
ღ Most caps: Peter Shilton (125)
ღ Top scorer:Wayne Rooney (53)
ღ Home stadium: Wembley Stadium
ღ Honor: FIFA World Cup---Winners (1): 1966 | Fourth place (2): 1990, 2018
UEFA European Championship---Runners-up (1): 2020 | Third place (1): 1968 | Semi-final (1): 1996
UEFA Nations League---Third place (1): 2018–19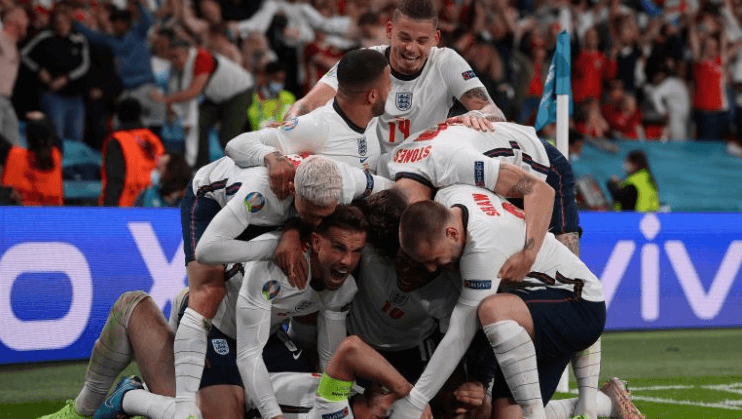 Players of England National Football Team
The following 19 players were named to the squad for the 2022 FIFA World Cup qualification fixtures against Albania, and San Marino on 12 and 15 November 2021.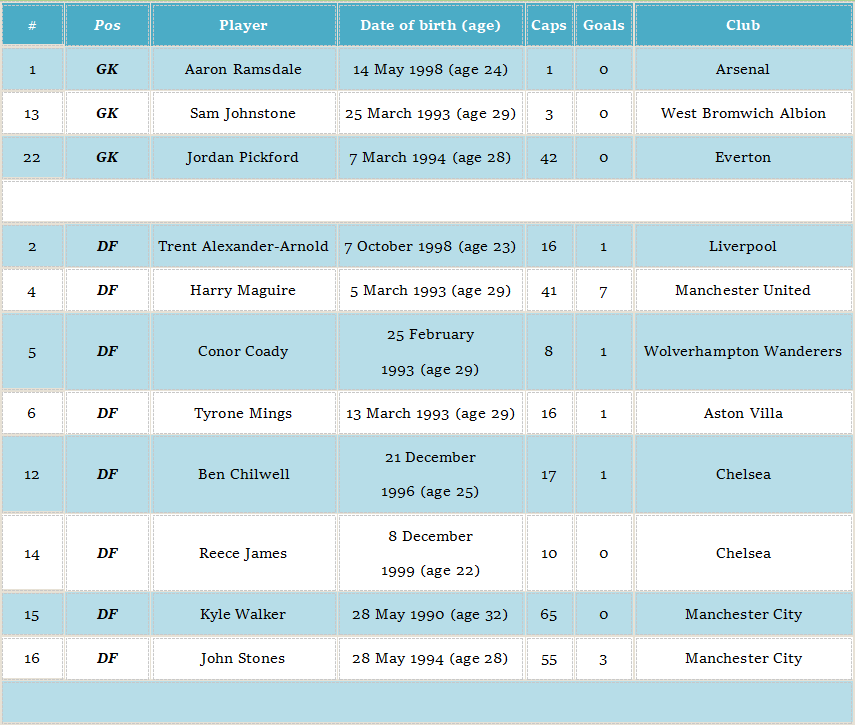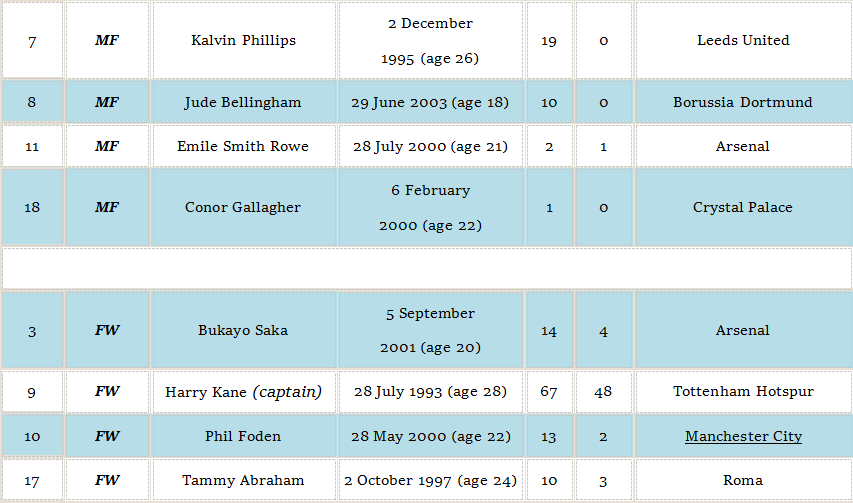 Performances of England National Foootball Team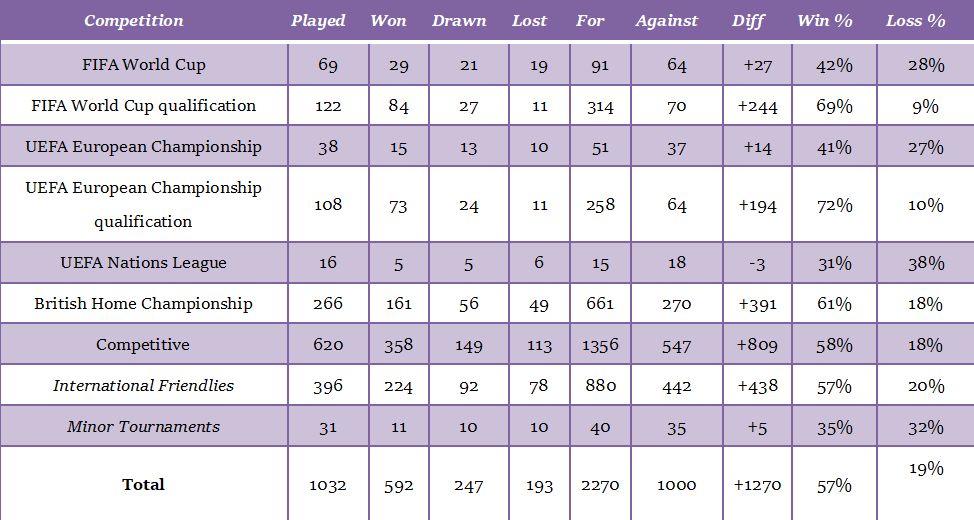 The History of England National Football Team
England played in the World Cup for the first time in 1950. However, England won their first and only World Cup in 1966. That World Cup was held in the UK, and perhaps the fact that the game was played on home soil gave English football an impetus, with England beating West Germany 4-2 in the final. In 1990, England lost to champions West Germany in a semi-final on penalties, finishing fourth. They also finished fourth in 2018, reaching the quarterfinals in 1954, 1962, 1970, 1986, 2002 and 2006. (Yes, England failed to qualify for the World Cup in 1974, 1978 and 1994.)
England's greatest achievements at the European Championships were third places in 1968 and 1996. England hosted Euro 96 and qualified for nine European Championship finals, tied for fourth place. The team has reached the quarterfinals the last two times, in 2004 and 2012.
England Jersey & Logo
The traditional home colours in England are a white shirt, navy blue shorts and white or black socks. Also, the team regularly wears an all-white kit. While England's first away kits were blue, England's traditional away colours are a red shirt, white shorts and red socks. In fact, in 1996, England once changed their away kit to grey shirts, shorts and socks. However, the departure from traditional red was not popular with fans, so England's away kits remained red until the introduction of the navy blue away kit in 2011. England occasionally have a third kit.The England national football team's crest is guarded by three lions, known to be the emblem of King Richard I. In 1872, the team emblem of the English team was also printed with the three lions of the Football Association. The lion is blue and initially has a crown on top. However, it was removed in 1949 when the FA received the official coat of arms of the Academy of Arms. Later, ten Tudor roses were introduced to the team crest.