Brazil home jersey 2022 World Cup
The Brazil 2022 World Cup home kit was officially unveiled on August 8th. Players of Brazil national football team will go all out for a sixth star at the end of the year in Qatar.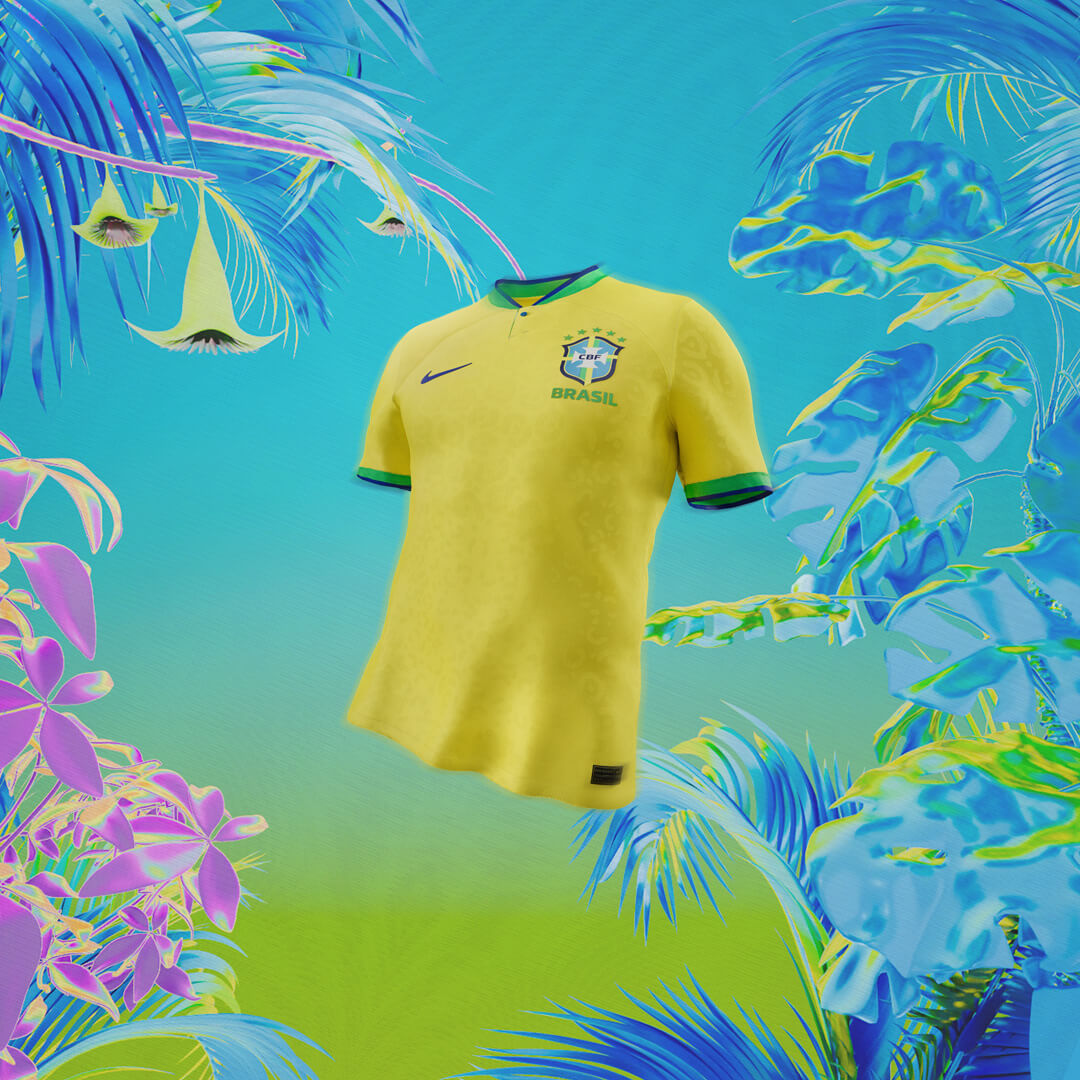 How to choose your size
1.You can refer to our size chart shown in our product page and choose your size for yourself.
2. In order to show the size of the jersey more realistically, we also asked the male model Liam to try on the jersey. The following is the result of the model Liam's try on:
Model Liam is wearing a large replica fit jersey (Authentic fit size XL).
HEIGHT 180cm/5.9ft | WEIGHT: 84kg/185lbs | CHEST 106cm/41.7 inches
Design concept of Brazil home jersey 2022
The Nike Brazil 2022 World Cup football shirt ditches the classic yellow for a bright yellow, officially "Dynamic Yellow".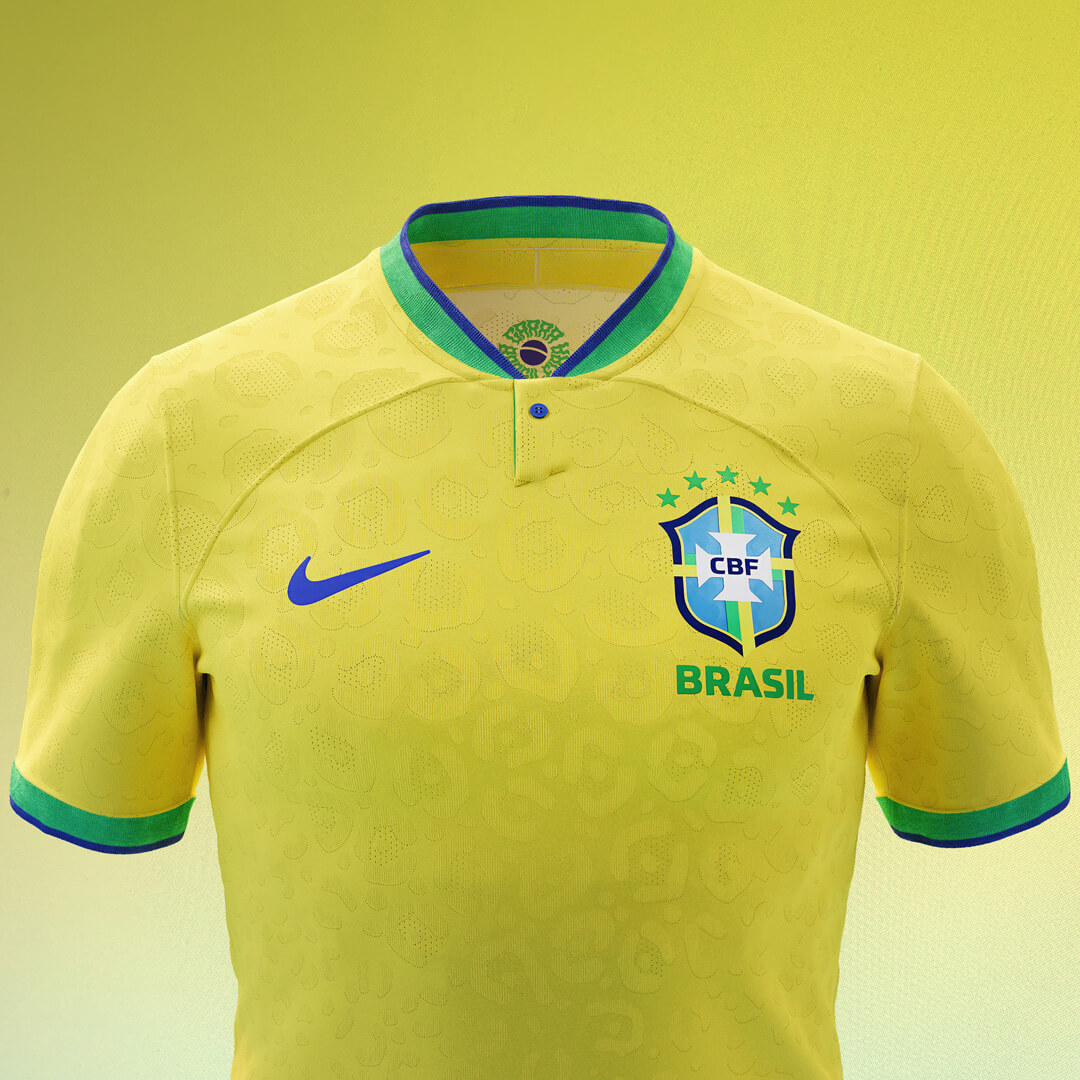 In terms of design, the Brazil 2022 World Cup home shirt features a small traditional collar. The jersey features Azul Paramount on the collar and cuffs for the first time, creating a combination that references the three colors of the Brazilian flag - yellow, green and blue.
A subtle debossed jaguar pattern covers the front, back and sleeves of this new Brazil home jersey. The home shorts are blue with yellow numbers, and the white socks have green and blue details to complete the look.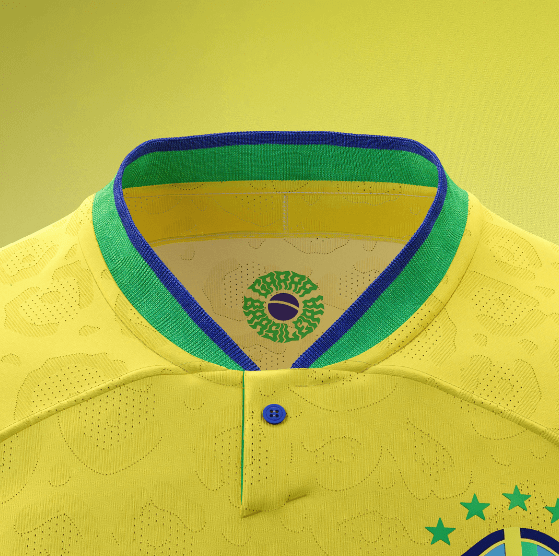 On the chest of the Brazil home kit 2022, the exclusive treatment of the Brazilian Football Association (national team) emblem appears below the five stars symbolizing the five world champions. There is a "Garra Brasileira" theme icon in the collar of the jersey, which not only echoes the claws of the jaguar, but also commends the unyielding will of the Brazilians. The open collar of the yellow jersey also subtly incorporates the details of the Brazilian flag.
The colors of the Nike Brazil 2022 World Cup home shirt remind us of the 2002 World Cup-winning shirt - it can be seen as a tribute to what will be the 20th anniversary of its release.
Specifications of Brazil home jersey 2022


| | | | | |
| --- | --- | --- | --- | --- |
| Team | Confederation | Brand | Color | Gender |
| Brazil national team | CONMEBOL | Nike | Bright yellow | Male |
Material: Polyester

Type of Brand Logo: Embroidered

Type of Team Badge: Sewn On

Size: S-4XL

Version: Replica

Brazil is the most successful national team in the FIFA World Cup, being crowned winner five times: 1958, 1962, 1970, 1994 and 2002.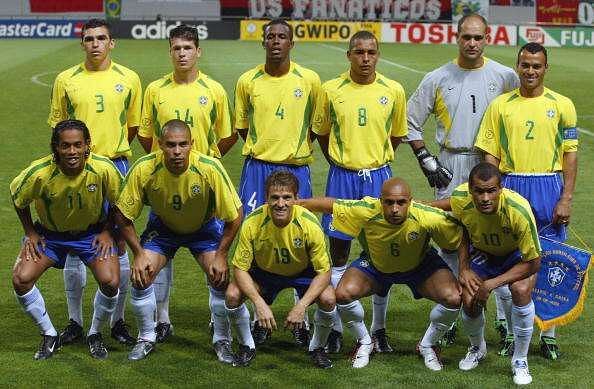 Brazil will play against Serbia, Switzerland and Cameroon in Group G of the 2022 FIFA World Cup in Qatar.
Related 2022 World Cup jerseys
Except for this Brazil 2022 home jersey, you can also buy the Brazil away kit 2022 from us.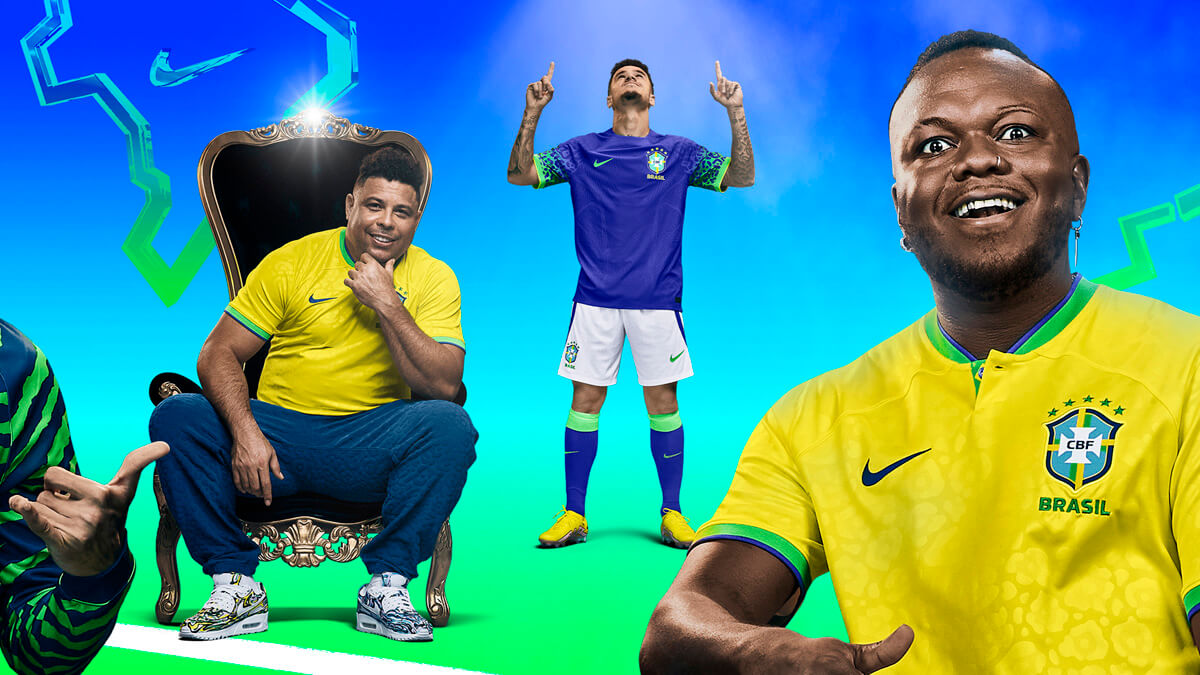 At present, the top sales are Mexico home jersey, Argentina home jersey and Portugal home jersey. If you haven't bought the 2022 World Cup jersey, you can pick up the best national team jerseys in our store.