Boca Juniors Jersey

ElmontYouthSoccer provide Boca Juniors Jerseys for sale, custom soccer replica & authentic soccer jereys.
Buy authentic soccer jerseys with the names and numbers of your favorite players, from Diego Maradona, Gabriel Batistuta to Alfredo Di
Stéfano. We customiaze soccer gear for men, women and kids. Personalize almost everything with your name, number, team logo, national flags, and more! No minium orders. Buy one of anything for yourself, or get your team added to our store for easy buying.
Boca Juniors Jersey Sale: Short Sleeve Jerseys | Authentic Jerseys | Retro Jerseys | Jersey Kits | Training Kits | Jackets & Windbreaker and so on.
Introduction of Boca Juniors
ღ Date: 1905- present
ღ Country: Argentina
ღ Headquarters: Buenos Aires
ღ Main Trophies: Primera Division--33/ Copa Argentina--3/ Copa Libertadores--6
ღ Related People: Diego Maradona/ Gabriel Batistuta/ Alfredo Di Stéfano/
ღ Club Records: Most games played--Roberto Mouzo(426)/ Top goalscorer--Martin Palermo(236)
As we all know, Boca Juniors and River Plate are the two most successful football clubs in Argentina. In its century-old history, they have won the domestic top league championship more than 30 times and won the Copa Libertadores and the Intercontinental Cup many times. I'm sure you also know some of the most legendary Argentine players, including Diego Maradona, Claudio Caniggia, Juan Roman Riquelme, and Carlos Tevez.
History
In 1905, the club was founded by a group of Italian immigrants in Argentina. It joined the Argentine Football Association League in 1913. After going through several jersey styles, Boca finally donned its distinctive blue shirt in 1913 with a yellow strap on the chest. That was inspired by the Swedish vessel Drottning Sophia which guested the port of Buenos Aires with a Swedish flag.
The top international competition between South America's top clubs began in 1960, and Boca has won the Copa Libertadores six times. Two of the most memorable matches - Boca was the last team to win the Copa Libertadores in 1978; in 2003, Boca beat Brazil 2-0 and 3-1 at home and away The Santos team created the largest winning percentage (in terms of total goals) in the history of the Copa Libertadores final.
In addition, Boca has won the Intercontinental Cup three times (the Copa Libertadores and the European Cup/UEFA Champions League), including beating Real Madrid in 2000 and AC Milan in 2003; another victory came in 1977.
Stadium
In the beginning, Boca played at Dársena Sur in La Boca (southeast of Buenos Aires), which is actually the same place where they played at River Plate.
Since 1940, Boca has been playing at the Camilo Cicero Stadium. In 2000, the stadium was renamed the Alberto J. Armando Stadium in honor of a former club president. The stadium Estadio Camilo Cichero, later the Estadio Alberto J. Armando, was built and opened in 1940. Over the next few years, the stadium will undergo two major overhauls to expand its capacity, and after the completion of the third floor, fans refer to it as La Bombonera ("Chocolate Box") because of its unusual structure, with curved, steep stands on three sides and a different stand on the last side.

Have you never seen a stadium like this? The main reason for this is that the ground area of the stadium is too small. In order to accommodate more spectators and build three-tier stands, it has to be designed in this way. The one side stand mentioned above is different because it is built vertically, which is a unique part of this stadium.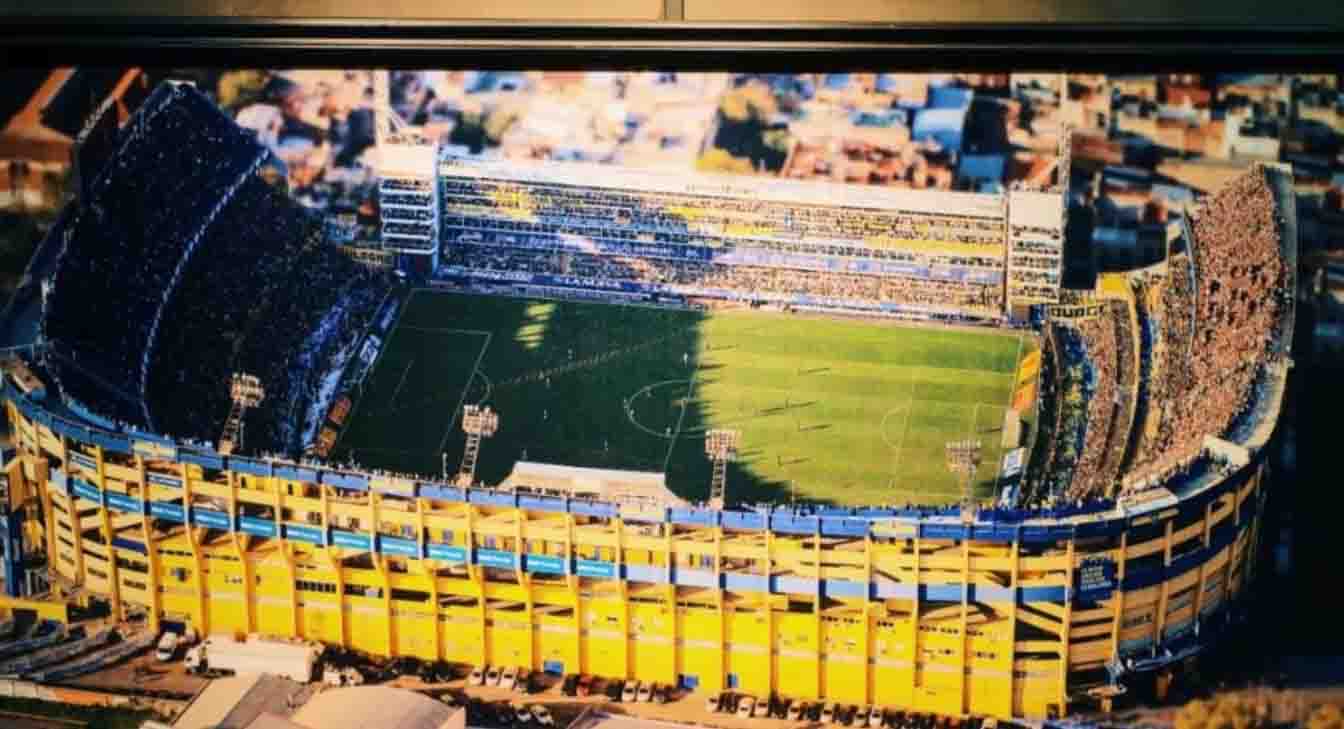 Economic Crisis

Boca Juniors has always been Diego's favorite team, and in 1981, 20-year-old Diego Maradona moved from Argentina's youth team to Boca Juniors. He has a deep affection for Boca Juniors and went to Boca that year despite River Plate offering a more lucrative deal.
But the club's economy was so bad that Boca couldn't pay the next fee for Maradona's move, so he was sold to Barcelona  (Maradona would return to Boca in 1995 and end his career at the club ).
However, the economic crisis has only just begun. Players' salaries could not be paid, many players decided to strike, and the team seemed to be going bankrupt. In the end, luckily they were saved by money from President Antonio Allegri and his deputy Carlos Heller. In addition, the Ciudad Deportiva, a sports complex opened in 1975 by former Boca chairman Alberto José Armando, was sold and the money was used to pay off debts.
After more than a decade without a National League title, Boca Juniors finally won the Apertura in 1992. Another turning point was the arrival of new manager Oscar Tabarez in 1993.
What kind of team are Boca Juniors?
For players, Boca is home.
Remember Diego Maradona we mentioned above? Although he left because of Boca's economic crisis, he was found to be taking illegal drugs at the 1994 World Cup. What followed was that the world seemed to have no place for a football champion. However, Boca, the source of his life, gave him the strength to return to his homeland. In the 1995-96 season, he and Caniggia became the most wonderful scenery of Boca Juniors. After that, Maradona almost slowly faded out as a player, and Boca Juniors became the warmest harbor in his later years.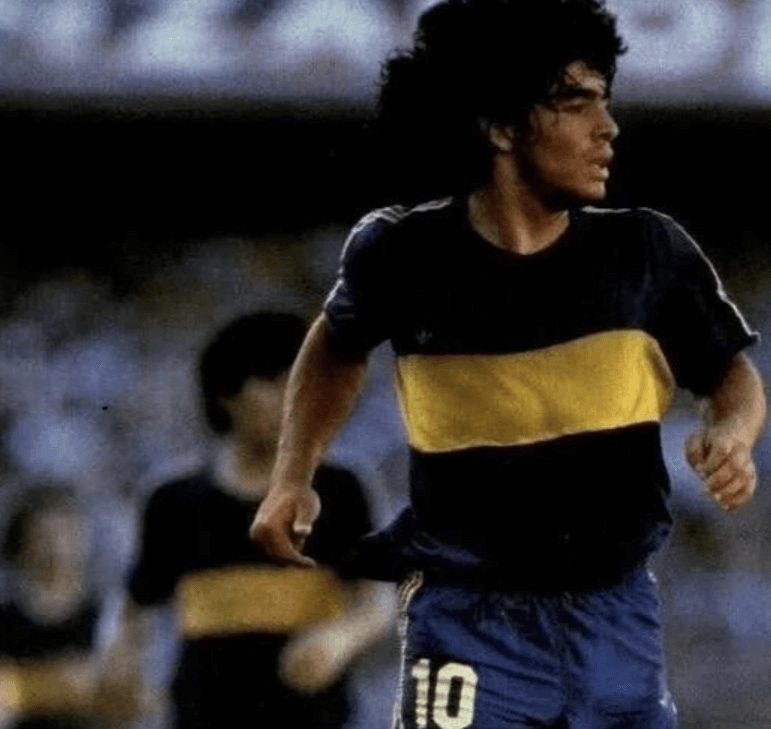 Carlos Tevez, after he joined Shanghai Shenhua in 2016 with a transfer fee of 11 million euros and a weekly salary of up to 615,000 pounds after tax, he bluntly stated in front of the media that he wanted to return to Boca. Boca did not hesitate to call the wanderer home and helped him pay liquidated damage of 3 million US dollars. $3 million! That's not a small amount. Of course, it turned out that Tevez was worth it. He scored the winning goal in the crucial battle of the Argentine Super League and helped the team successfully win the 69th championship in team history. After scoring the goal, he ran and roared like Maradona who roared at the camera at the 1994 World Cup. It can be said that Tevez is the most Maradona-like Argentine player after Maradona.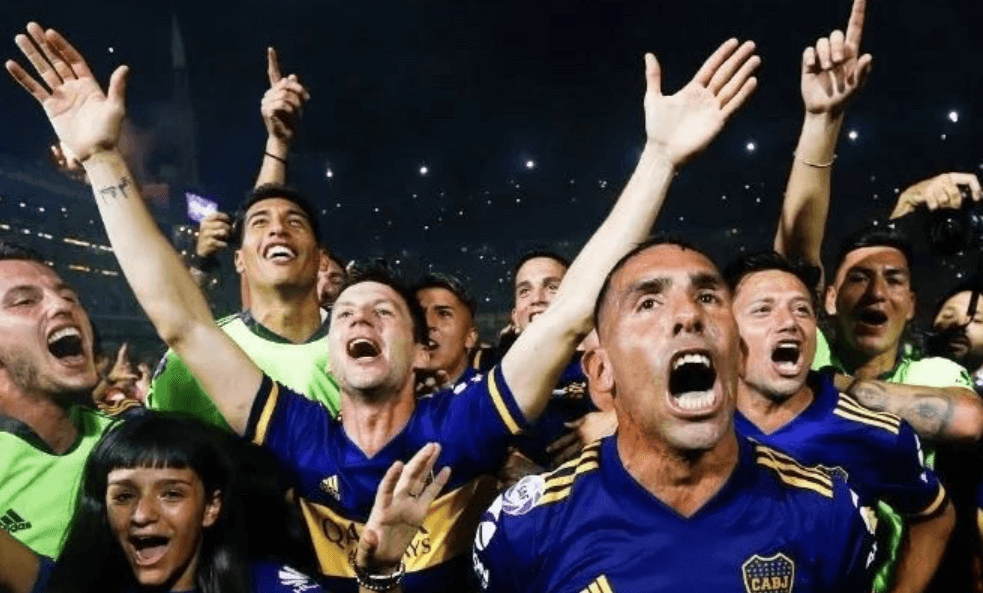 There are many more players like those,such as Claudio Caniggia, Riquelme, Fernando Gago, etc. You can find their stories on Google.