PSG Soccer Jersey
Elmontyouthsoccer provide PSG soccer jerseys for sale, custom soccer replica & authentic soccer jerseys.
Buy authentic soccer jerseys with the names and numbers of your favorite players, from Messi to Neymar. We customize soccer gear for men, women, and kids. Personalize almost everything with your name, number, team logo, national flags, and more! No minimum orders. Buy one of anything for yourself, or get your team added to our store for easy buying.
♥ Best saller of PSG soccer jersey:

Neymar PSG Jersey | Messi PSG Jersey | Mbappe PSG Jersey

Other players PSG Jersey | PSG Retro Jersey
Introduction to PSG
Team name: Paris Saint-Germain

Established: 1970

League: Ligue 1

Nickname of team: PSG, Paris, Paris SG

Representative player: Neymar, Mbappé, Messi

Team honor:

Ligue 1: 9 winners

UEFA Cup Winners' Cup: 1 winner

UEFA Intertoto Cup: 1 winner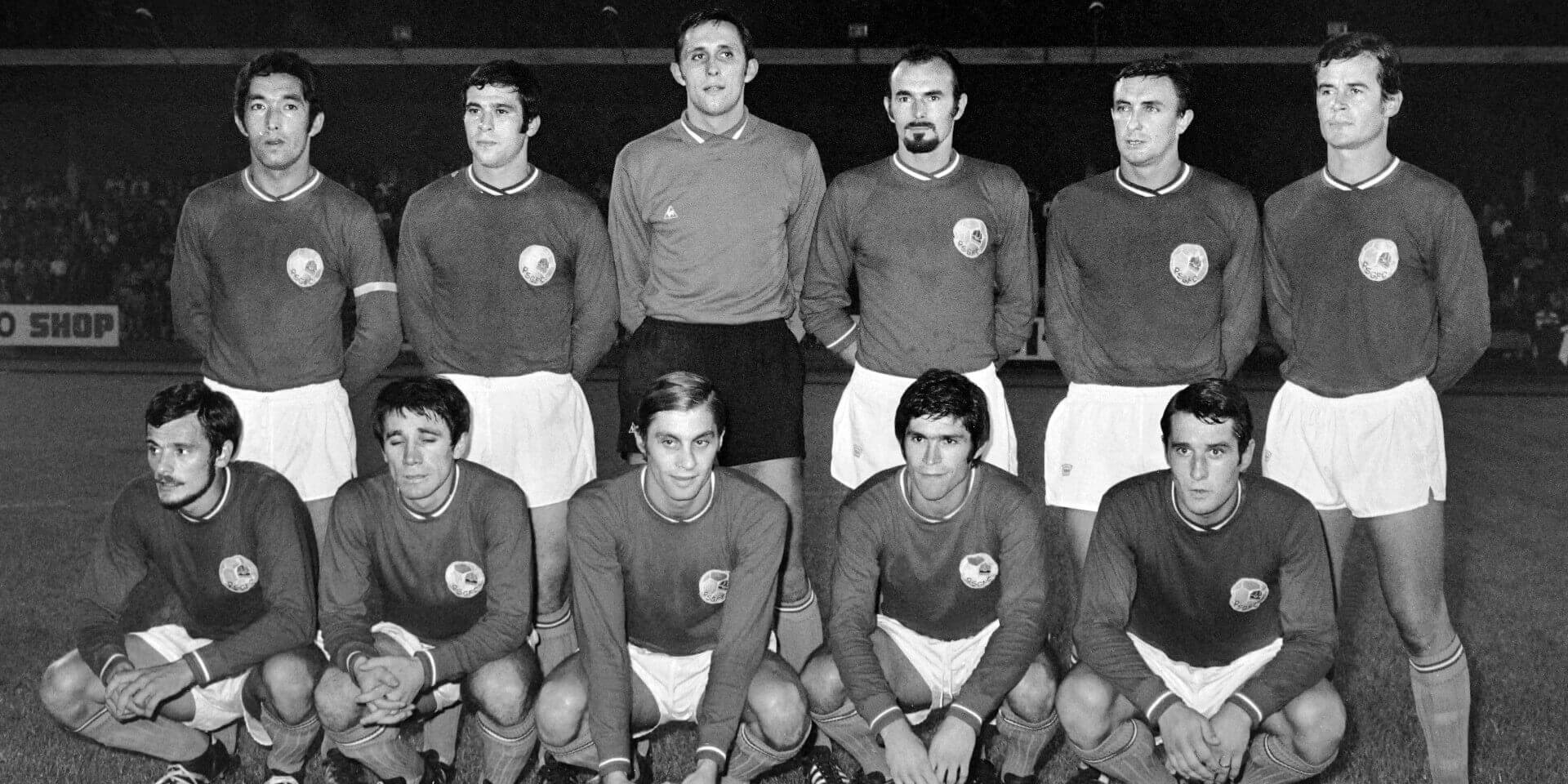 Paris Saint-Germain Football Club, commonly known as Paris Saint-Germain, PSG, Paris, or Paris SG, is a professional football club headquartered in Paris, France. They play in Ligue 1, the top league of French football. The most successful club in France, they have won more than 40 official honors, including 9 league titles and 1 major European trophy. But, for a long time, Paris did not have a really good football club. But fortunately, all that finally changed in 1970, when a group of businessmen finalized plans to combine Paris FC and St Germain Stadium into a single club called Paris Saint-Germain.
Compared to most other football powerhouses, Paris Saint-Germain (PSG) is a relatively young club. Nonetheless, they were hugely successful in their short lives, winning the Ligue 1 title, the French Cup and the League Cup. They are one of only two French teams to win the European trophy, a feat they achieved by winning the Cup Winners' Cup in 1996. Their rivalry with Marseille, often referred to as "Le Classique", is widely regarded as the fiercest derby in French football. Shortly after promotion to Ligue 1 in 1972, the club moved into the legendary Parc des Princes, which is still their home ground to this day.



The most famous three players in PSG
In 2017, Neymar transferred to Paris Saint-Germain in a move worth €222 million, making him the most expensive player ever. In France, Neymar won three league titles, three Coupe de France, and two Coupe de la Ligue, which included a domestic treble and being voted Ligue 1 Player of the Year in his debut season. Neymar helped PSG attain a domestic quadruple in the 2019–20 season, and led the club to its first ever Champions League Final.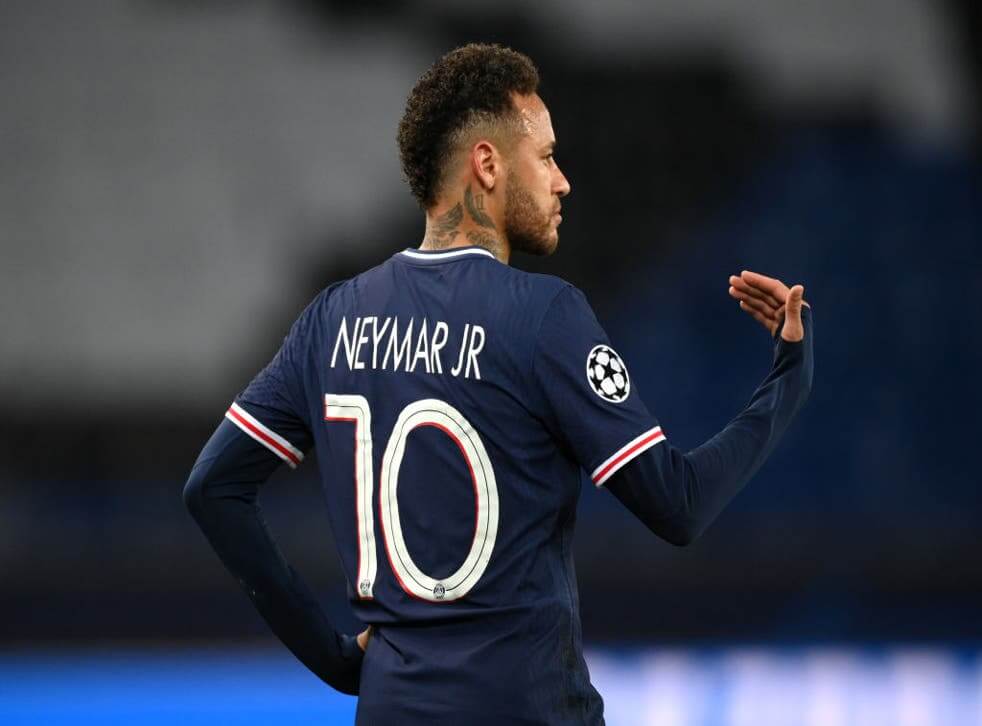 In 2017, he signed for league rivals Paris Saint-Germain on an initial loan, which was made permanent in 2018 in a transfer worth €180 million plus add ons, making him both the second-most expensive player and most expensive teenager.[4] There, Mbappé has won three Ligue 1 titles, three Coupe de France titles, was named Ligue 1 Player of the Year twice, and has finished as Ligue 1 top scorer for three consecutive seasons. He is also the third-highest goalscorer in the club's history.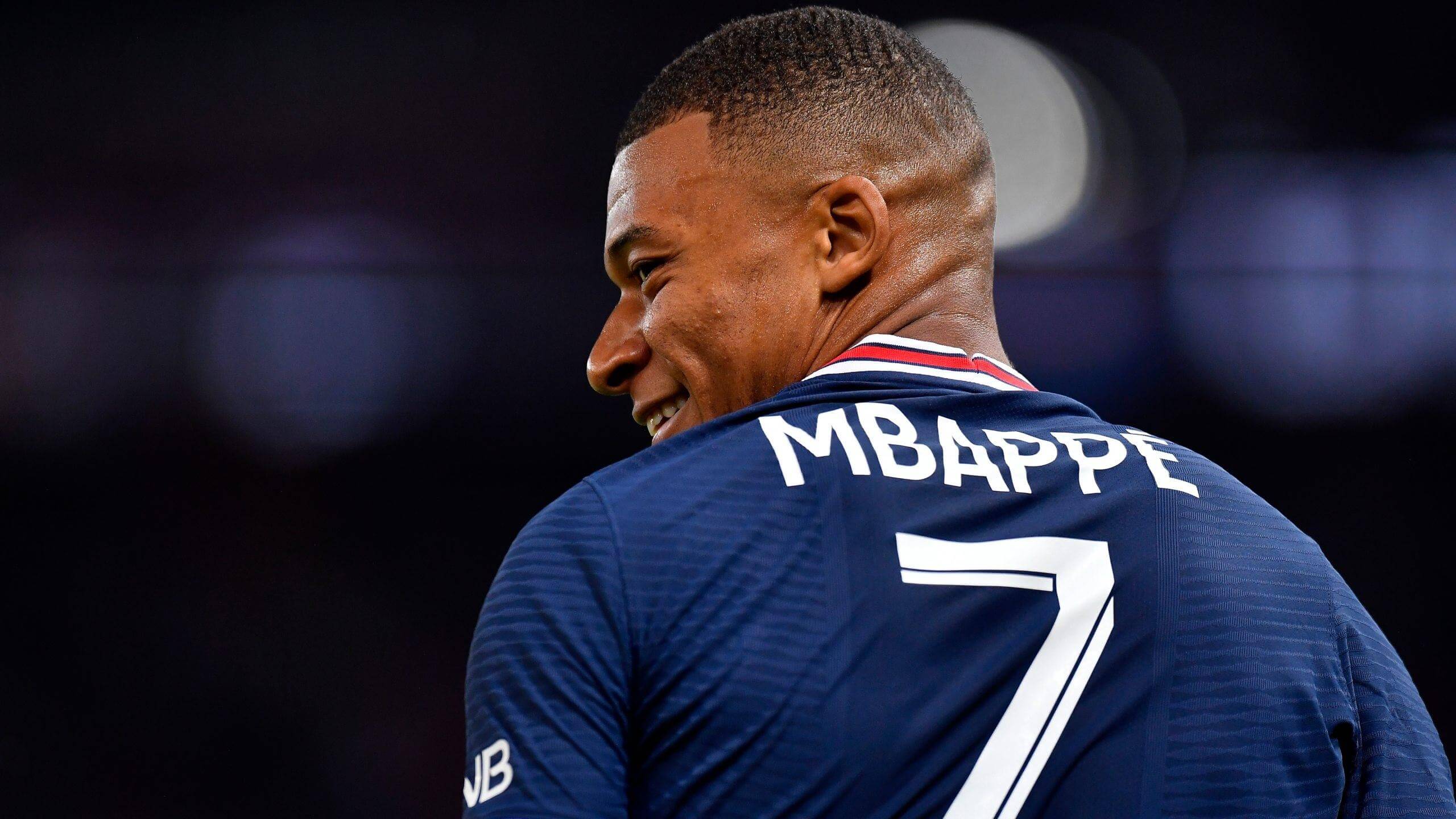 The 34-year-old's deal also has the option of a third year.Messi left Barca - the only club he has played for - as they were unable to afford a new deal under La Liga's financial fair play rules. Lionel Messi has signed a two-year contract with Paris St-Germain after leaving Barcelona.Considered one of the greatest players of all time, Messi scored a record 672 goals in 778 games for Barca, the club he joined as a 13-year-old.The striker has won the Ballon d'Or a record six times and lifted 35 trophies with the Catalan club.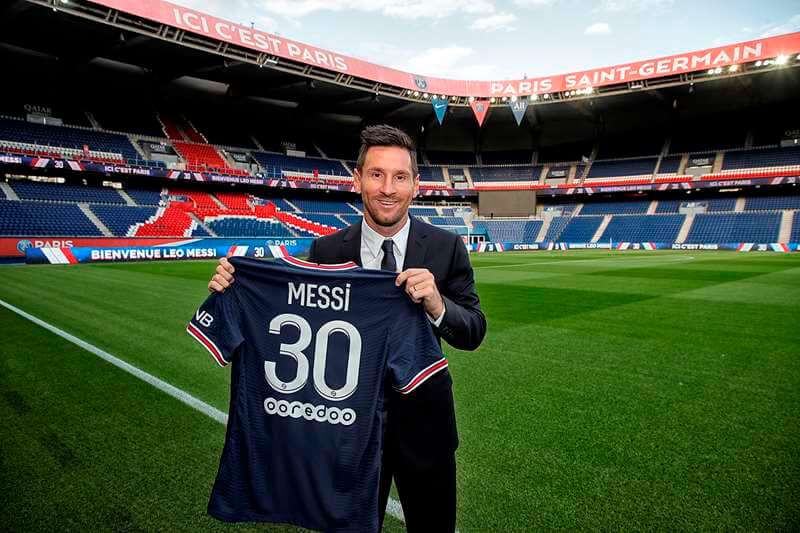 Messi, who will wear the number 30 shirt, will play in a front three alongside the two most expensive players of all time - Neymar and Kylian Mbappe.
If you need apsg jerseywith the names and numbers of these famous players, you can also find it on our website. The font style will also be matched according to the armband you choose.
PSG History
The first Major Honour for PSG was the French Cup in 1982 and the Ligue 1 title in 1986, since then PSG have more than 40 official honours, including nine league titles and one major European trophy.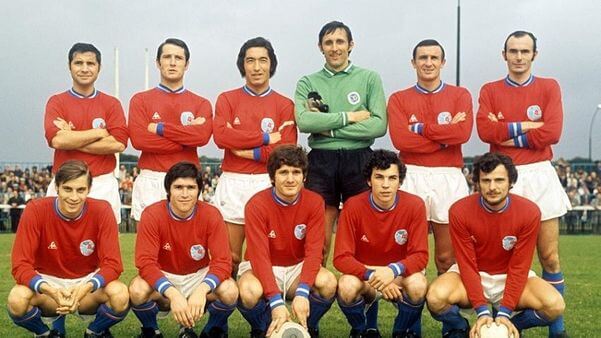 Paris Saint-Germain is the most famous and richest club in France. PSG's total worth is $1.092 billion which is the 11th richest club in the world.
♥ Winning the first major trophies
The club's first domestic honours of note arrived in the 1980s, with Coupe de France success in 1982 and 1983 before their first league title in 1986. These successes in turn led to European involvement, with the club sampling top continental competition for the first time in their history. Despite no achievements during that period, the club won many fans due to their entertaining style of play and their matches against Juventus in particular live long in the memory of seasoned fans.
♥ Logo
Paris Saint-Germain has had the same logo for many years even after merging with Stade Saint-Germain. In 1972 the PSG's logo was redesigned featuring the Eiffel Tower in red against a blue background with two Saint-Germain symbols in white between its legs. Christian Lentretien designed this logo.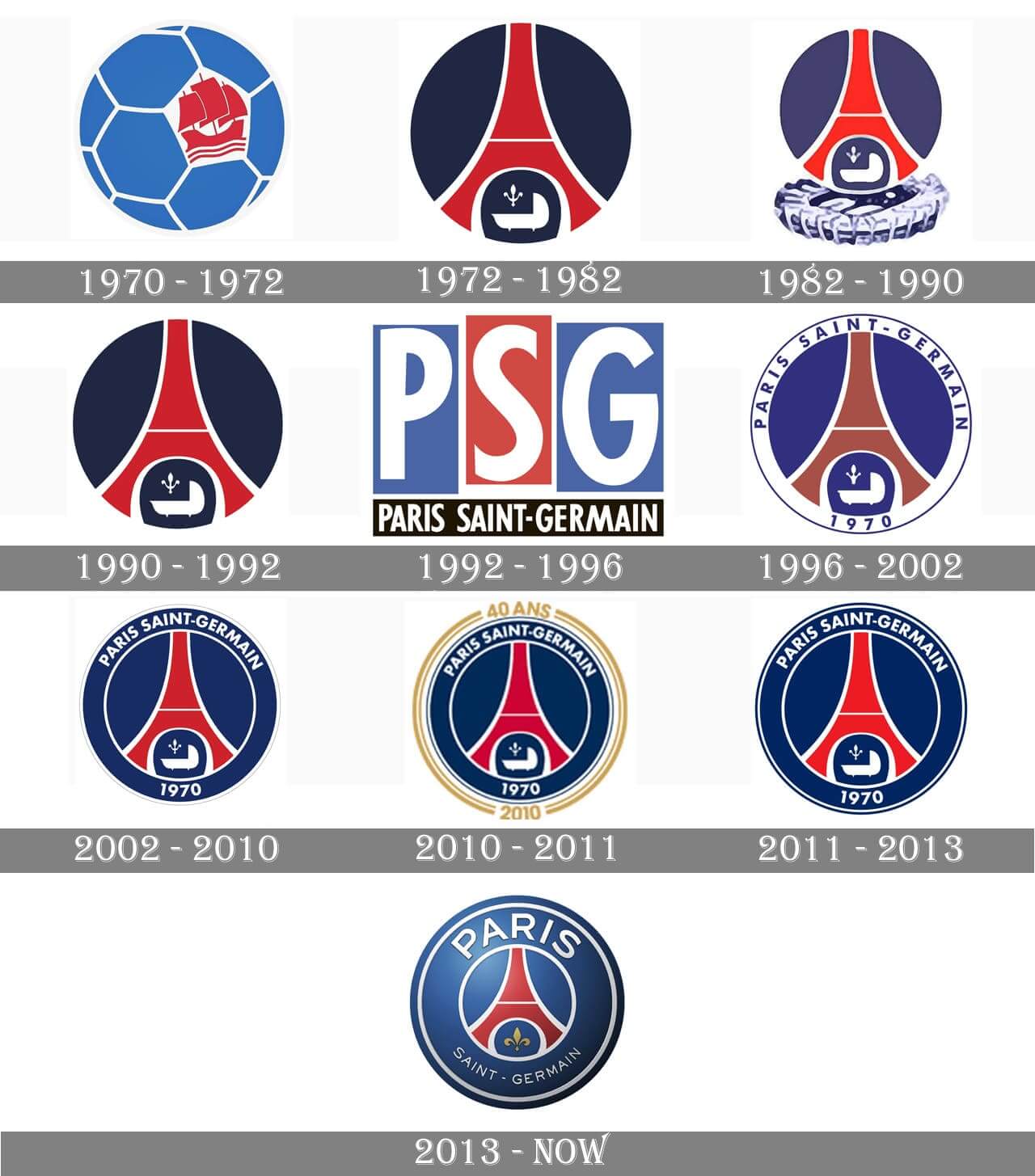 The Parc des Princes, the club's home stadium, was added below the crest in 1982 and lasted until 1990. The Qatari owners made the final change to the design by placing "Paris" written in big white bold letters above a large Eiffel Tower, clearly putting forward the brand "Paris" instead of "Paris Saint-Germain". Underneath it, "Saint-Germain" is written in smaller letters below the fleur de lys.
PSG related products
The newly released PSG 2021 Jersey (psg home and away soccer jerseys) for 2021 in October this year are also on sale on our website. As a club team with a long history, psg naturally has many loyal and old fans. Therefore, our website also sells many retro-style psg jerseys.
Not only that, in order to cater to psg fans of different ages, psg's seasonal jerseys will also provide youth soccer jerseys with children's clothing sizes suitable for them. Similarly, you can also find these children's psg jerseys on our website.
The full range of psg replica soccer products are available on our website, including training suits suitable for spring, short-sleeved jerseys and shorts suitable for summer; of course, sweaters and jackets suitable for autumn and cotton-padded clothes for winter. psg fans can choose a variety of psg products according to their needs.