Argentina Soccer Jerseys
ElmontYouthSoccer provide Argentina Soccer Jerseys for sale, custom soccer replica & authentic soccer jereys.
Buy authentic soccer jerseys with the names and numbers of your favorite players, from Lionel Messi, Paul Dybala to Lautaro Martinez.
We customiaze soccer gear for men, women and kids. Personalize almost everything with your name, number, team logo, national flags, and more! No minium orders. Buy one of anything for yourself, or get your team added to our store for easy buying.
Argentina Soccer Jersey Sale: Short Sleeve Jerseys | Authentic Jerseys | Retro Jerseys | Training Kits and so on.
Basic Information of Argentina Soccer Jerseys
Kit Sponsorship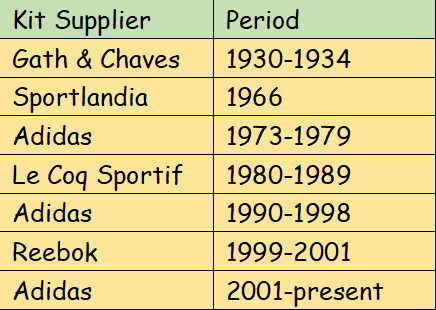 History
Since the first era of football history in the 1910s, Argentina has produced a steady stream of great legends. In the second half of the 1920s, Juan Evaristo, Raimundo Orsi, and Luis Monti led Argentina to one of the best teams in the world. The late 1930s to the 1940s was a truly golden age for the Argentine national team when Jose Manual Moreno was hailed by seniors as one of the best Argentine players of all time. From the second half of the 1950s to the early 1960s, two top Argentine legends emerged - Alfredo Di Stefano and Omar Sivori. In the 1980s, Diego Maradona became the most iconic player of the 1970s and he also made history in Argentine football. More recently, Lionel Messi dominated world football in the 2010s as one of the greatest footballers of all time.
Honours
ღ FIFA World Cup
Champions (2): 1978, 1986

Runners-up (3): 1930, 1990, 2014
ღ South American Championship / Copa América
Champions (15): 1921, 1925, 1927, 1929, 1937, 1941, 1945, 1946, 1947, 1955, 1957, 1959, 1991, 1993, 2021

Runners-up (14): 1916, 1917, 1920, 1923, 1924, 1926, 1935, 1942, 1959, 1967, 2004, 2007, 2015, 2016

Third Place (5): 1919, 1956, 1963, 1989, 2019

Fourth Place (2): 1922, 1987
ღ Panamerican Championship
Champions (1): 1960

Runners-up (1): 1956
ღ FIFA Confederations Cup
ღ CONMEBOL–UEFA Cup of Champions
ღ The Greatest Argentinian Players of the Era
10s : Alberto Ohaco
20s : Manuel Seoane
30s : Luis Monti (1st Half), Antonio Sastre (2nd Half)
40s : Jose Manuel Moreno (1st Half), Adolfo Pedernera (2nd Half)
50s : Alfredo Di Stefano
60s : Omar Sivori (1st Half), Luis Artime (2nd Half)
70s : Rene Houseman (1st Half), Daniel Passarella (2nd Half)
80s : Diego Maradona
90s : Fernando Redondo (1st Half), Gabriel Batistuta (2nd Half)
00s : Juan Roman Riquelme (1st Half), Lionel Messi (2nd Half)
2010s : Lionel Messi (1st Half), Lionel Messi (2nd Half)
ღ The Greatest Argentinian Footballers of All-Time
1. Lionel Messi
2. Diego Maradona
3. Alfredo Di Stefano
4. Jose Manuel Moreno
5. Daniel Passarella
6. Adolfo Pedernera
7. Omar Sivori
8. Luis Monti
9. Antonio Sastre
10. Ubaldo Fillol
11. Raimundo Orsi
12. Fernando Redondo
13. Juan Roman Riquelme
14. Gabriel Batistuta
15. Javier Zanetti
16. Ricardo Bochini
17. Omar Corbatta
18. Mario Kempes
19. Carlos Peucelle
20. Nestor Rossi