Football fans may know that many players are traded to new teams every season. The addition of a new player to a famous team will attract a lot of attention, and similarly, the transfer of a famous player to a new team will also attract attention, just like last year Messi joined PSG and Ronaldo returned to Manchester United.
On 30 May 2022, Lewandowski stated his desire to leave Bayern Munich, saying "My story with Bayern has come to an end, I cannot imagine further good cooperation...". On 19 July 2022, Lewandowski signed for La Liga club Barcelona on a four-year contract.
This surprised and shocked many Bayern and Barcelona fans. The 33-year-old Lewandowski has spent 8 years at Bayern. Why did he decide to leave his old club at this time?
The main reason why Lewandowski wants to leave Bayern
Lewandowski needs some new challenge

Relationship with club members

Incomplete trust in coach

Barcelona desperately need new talent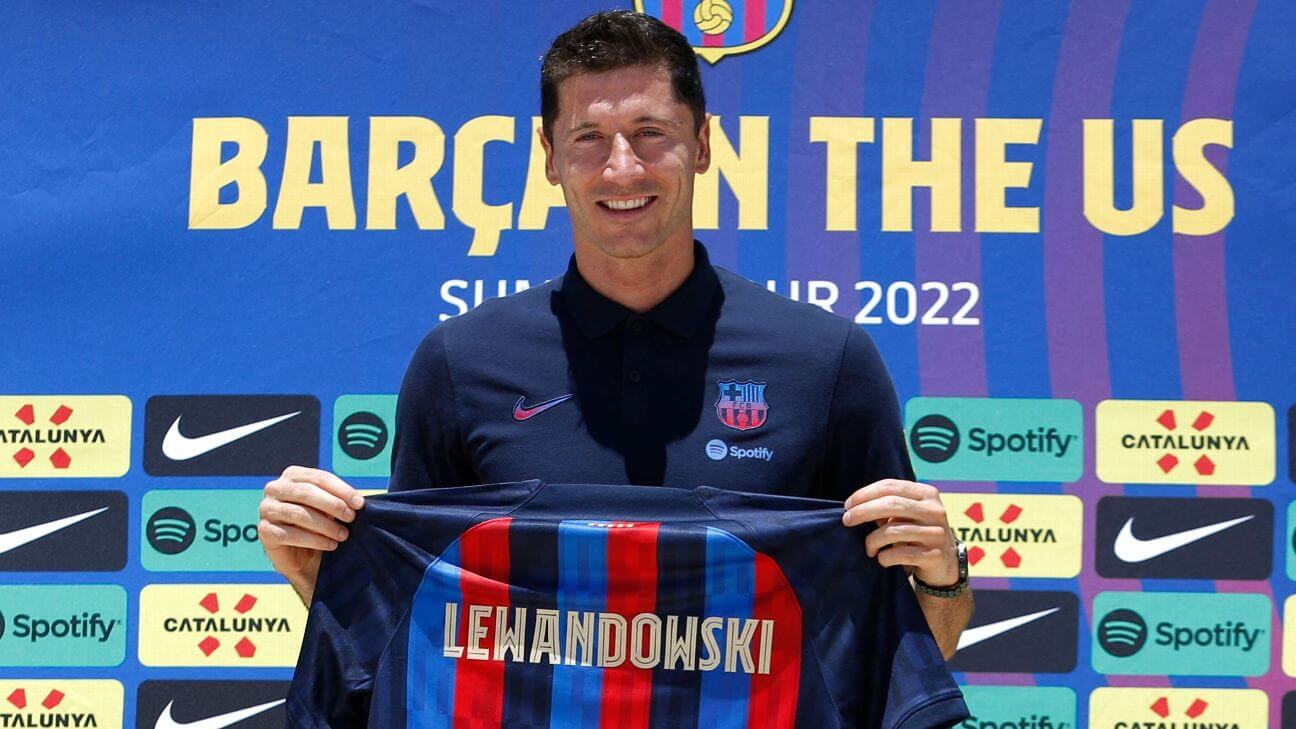 Lewandowski needs some new challenge
The 33-year-old has been with Bayern Munich for almost eight years now, having signed from Borussia Dortmund in a Bosman move in 2014. During his time at the club, the Poland captain has achieved a stratospheric level of success.
Recognised for his positioning, technique and finishing, Robert Lewandowski is considered one of the best strikers of all time, as well as one of the most successful players in Bundesliga history. He has scored over 600 senior career goals for club and country.
With 76 international goals, Lewandowski is the all-time top scorer for Poland and the third overall men's international goalscorer in Europe. He won IFFHS World's Award for 7 times. He also won European Golden Shoe for the 2020–21 and 2021–22 seasons. Moreover, Lewandowski has been named the Polish Footballer of the Year a record ten times and the Polish Sports Personality of the Year three times.
His club and national team have won many awards for his outstanding performance. Bayern is the most successful club in German football history, having won a record 32 national titles, including 10 consecutively since 2013, and 20 national cups, along with numerous European honours.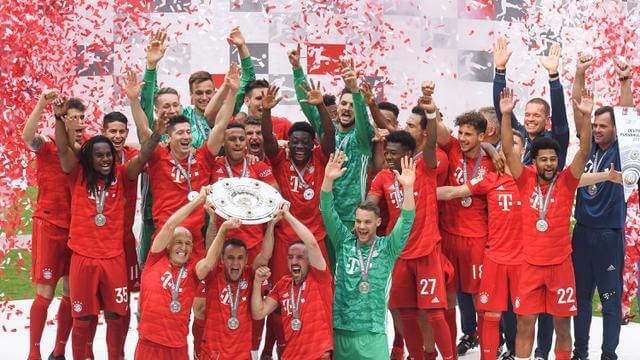 The Poland national football team have competed at eight FIFA World Cup. Their best result was a bronze medal.Overall, they have competed in four European Championship since their debut in 2008. Lewandowski has scored 76 goals since joining the Polish national team.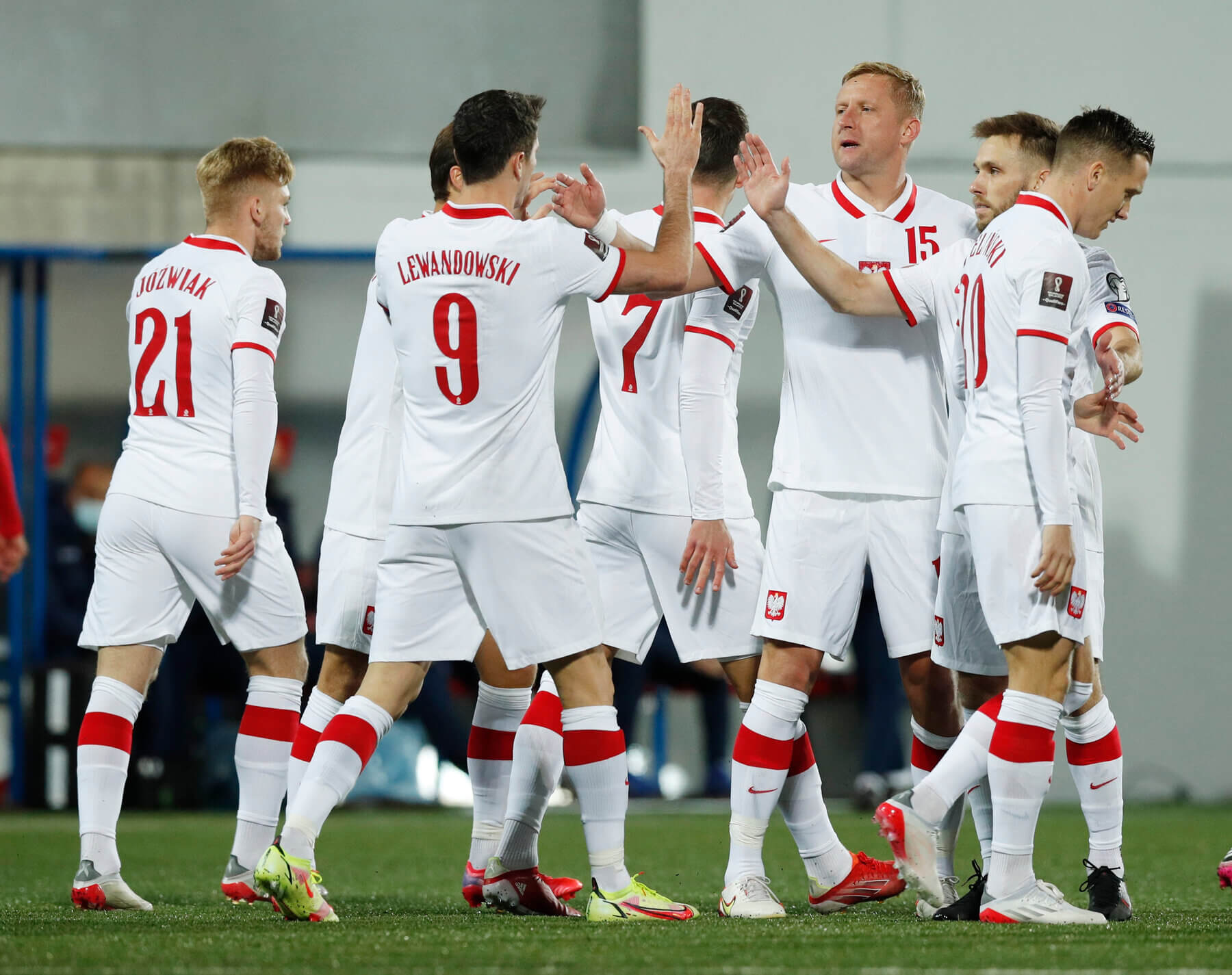 He almost received every important title and awards in Bayern. So, he is of the feeling that he needs a new challenge in his career. On 30 May 2022, Lewandowski stated his desire to leave Bayern Munich, saying "My story with Bayern has come to an end, I cannot imagine further good cooperation... I hope they will not stop me (from leaving) just because they can. A transfer is the best solution for everyone."
Relationship with club members
The team's performance has a very important relationship with the tacit cooperation between the players. By watching the high-light clips of many football games, we can see that the goals in many games are not completed by oneself, it is often the result of perfect passing and perfect defense that allow your team to finally get this precious score.
After rumors that Lewandowski will leave Bayern, there are many professionals and fans speculating that one of the reasons is some friction between Lewandowski and several other players in the Bayern Munich dressing room, especially Yes with some of the youngsters on the team. This has implications for their cooperation on the field.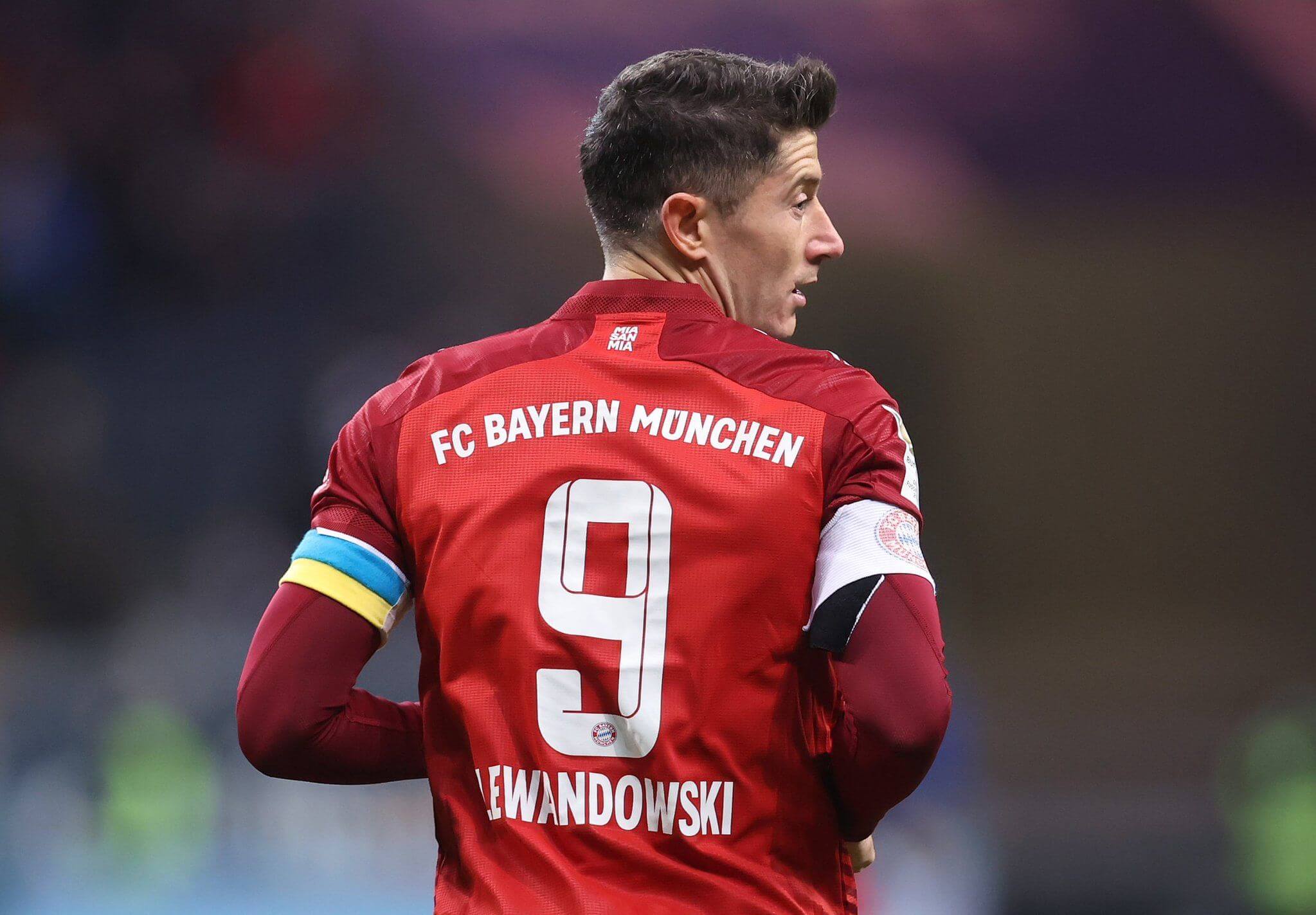 It was also said that some of his antics on the pitch did not get along well with some members of the team, which could also show that Lewandowski's tacit understanding with members of the team is diminishing little by little.
Incomplete trust in coach
The victory of a game is attributed to the tacit cooperation of the players, and also depends on the battle plan formulated by the team coach. The coach is the person who knows the strengths of every member of the team best, and therefore can also develop the best strategy for each game.
But reports indicate that while Bayern have largely sauntered to another title, there have been undercurrents of discontent, not least last month when Lewandowski is one of two senior players to be doubtful of Nagelsmann's tactics and training methods.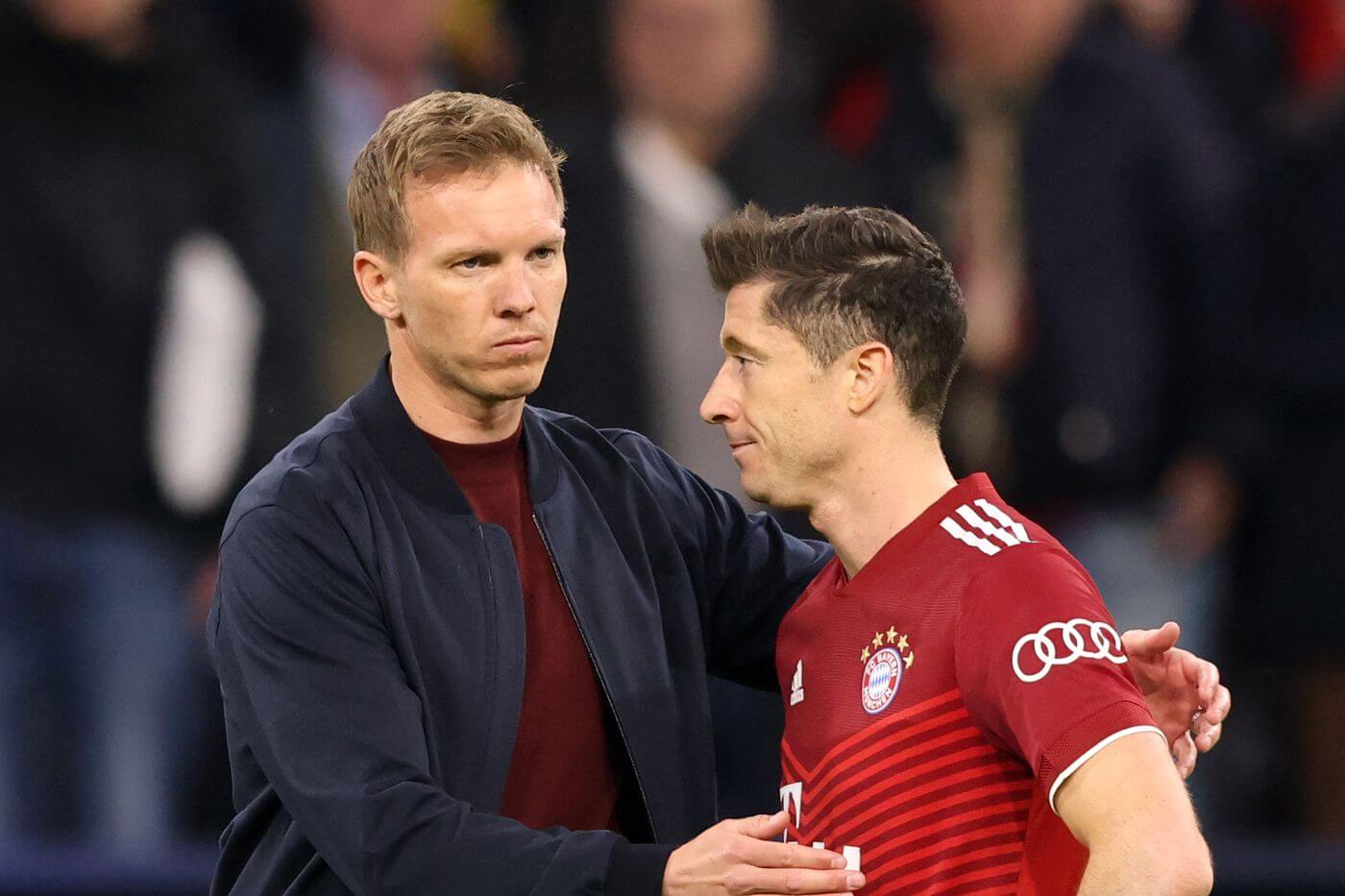 Though this was denied by both parties, Lewandowski has appeared visibly frustrated at various points this season and was very well nullified by Villarreal during the shock exit in the Champions League quarter-finals in April.
Barcelona desperately need new talent
Looking to strengthen his squad after seeing arch rivals Real Madrid win not just LaLiga but the Champions League too, Barcelona's manager Xavi is keen on bring some new strong member to his team.
After announcing the termination of the contract with veteran Lionel Messi last season, Barca's performance seemed to be less than satisfactory. The manager's needs just happened to be met by Lewandowski, so they finally reached this transfer cooperation.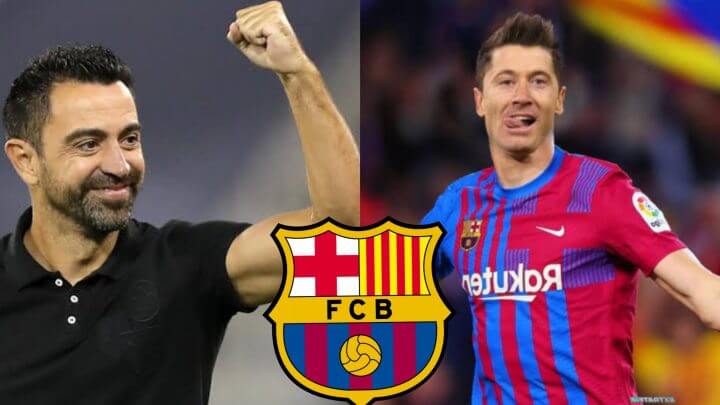 As long as football is mentioned, someone will definitely think of this strong player with a lot of records. Whether it is his time at Bayern or his days at Barcelona in the future, I think the number of his fans will only increase and not decrease.
Lewandowski's jerseys have always been hot-selling jerseys, whether it is Lewandowski's Bayern home jersey, or his country's honor, Poland jersey for Lewandowski, is the choice of his loyal fans. After the release of this year's transfer news, the new Lewandowski Barcelona jersey also showed a trend of rising sales. Put on your own jersey and continue to cheer for this great footballer!