The 2022 World Cup is still a long way off, but the preparation for the tournament will soon be over. With the World Cup qualifying campaign in full swing, fans have received plenty of surprises. Of course, some fans are inevitably frustrated. After all, like a battlefield, you never know who will win next on that field. But today, we're going to guess which team/country will win the FIFA World Cup.
With the history of soccer, it's difficult to compare these excellent teams together without complaint. There will always be people who believe in their favorite team unconditionally. Therefore, we will evaluate these teams as objectively as possible.
No.8 Netherlands
The Netherlands, which has long been a player in FIFA's biggest tournaments, is always up for the challenge. For Netherlands fans, 2016 and 2018 must be the most memorable and sad years. Because in those two years, the Netherlands failed to qualify for Euro 2016 and the 2018 World Cup. Not even to think, that was a huge blow for a football powerhouse.
But after all these years, the Netherlands seems to beback to its old form, which surprised the fans. And at this time, with the help of the new blood in the Netherlands(Virgil van Dijk, Frenkie Do Jong, Memphis Depay, and Matthijs de Ligt), I believe it will be able to compete with other teams in the World Cup final. These exciting young talents have made the Netherlands stronger and have been playing some amazing football.
So we can still hope for the Netherlands.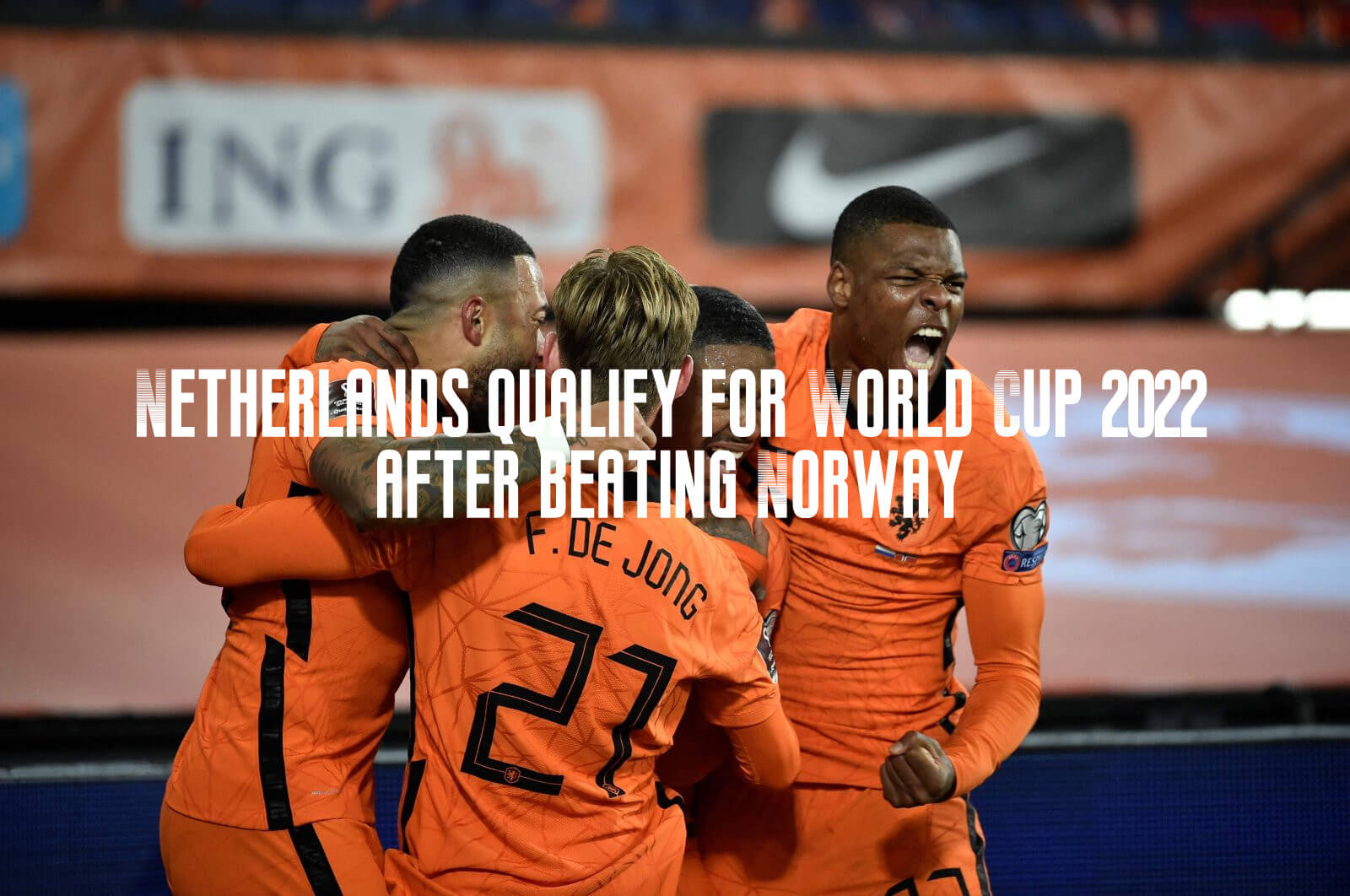 No.7 Belgium
I have to say, when it comes to football, we all know that Belgium was the first mainland European country to play Association Football. It was early 1863, and that's when the story of Belgium football began. In the many decades that followed, it would experience countless highs and lows. Although they've made it to the final of 13 World Cup, they haven't won in the end.
According to the official FIFA rankings, however, Belgium is the No. 1 team. And they have held that position for more than three years now. The reason is that even if Belgium didn't do well in the World Cup, Belgium always gets good results in big tournaments. Belgium fared relatively well in Russia last time, with the Red Devils finishing third in the tournament. The side defeated England in the third-place match and would be eager to go two steps further this time around. FIFA 2022 will be a different story for Belgium. Although the side managed to perform well, Qatar would be a whole new challenge for them. They will be hoping to get a trophy out of their golden generation, but time is running out for the so-called "golden generation". So it remains to be seen what the side can achieve in this World Cup.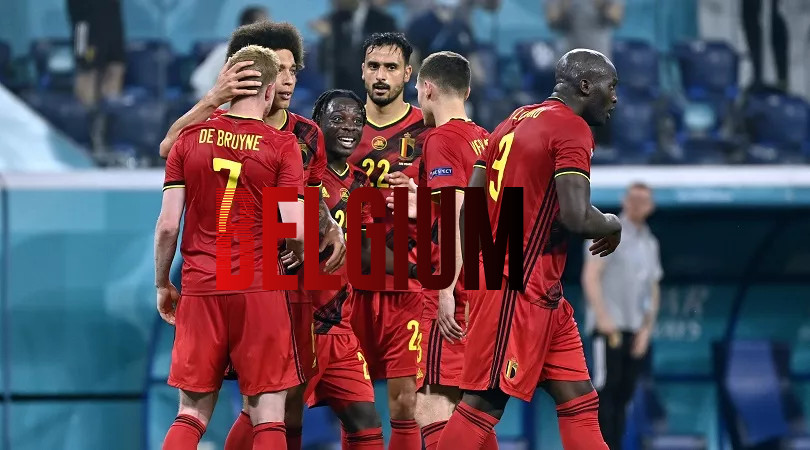 No. 6 Argentina
Even those who never pay attention to football know Argentina and Messi. Argentina --- the only team that has been able to get the better of the Brazilian National Team, the current Argentina team is probably in the best shape it's been in decades.
Argentina, though, hasn't won the World Cup except in 1986 under Diego Maradona, it still gives the fans hope. Although the FIFA World Cup has been a disappointing story for Argentina, the side has seen some additions in the ranks lately. Although Argentina's recent success was reliant on aging Lionel Messi, the likes of Lautaro Martinez and Paulo Dybala will certainly boost the squad.
It's also interesting and important for Argentina that the 2022 World Cup could be the last chance for Messi to secure a trophy for the nation. It was suggested by some that the main reason Messi didn't retire in 2018 was that he wanted to win at least one trophy with Argentina. It's difficult, but we all hope Messi can bring his football career to a good end.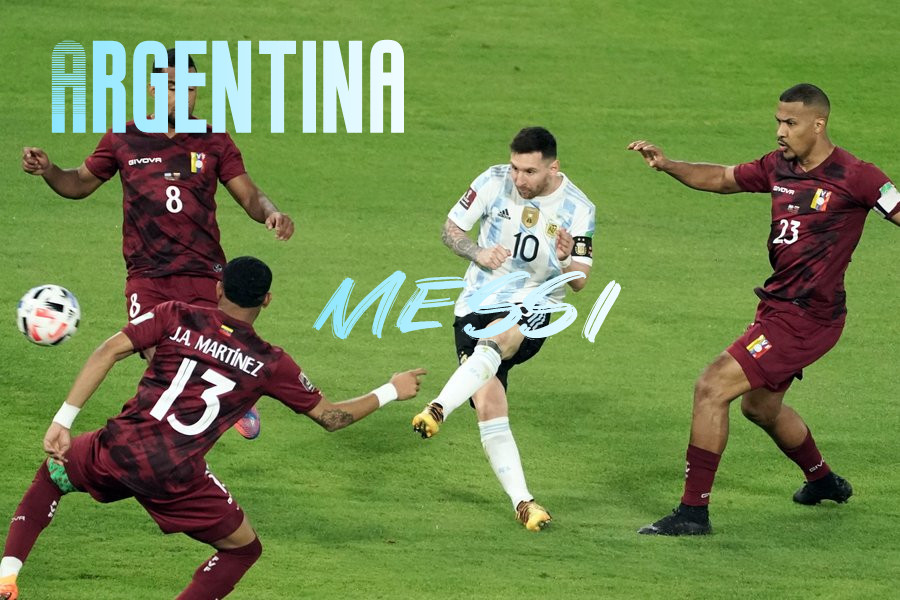 No.5 Germany
In 2012, Germany National Football Team won all three group matches and defeated Greece in the quarter-finals. Although the side later lost to Italy 1-2, setting a record of 15 wins in competitive matches. In 2016, that time it was defeated by France.
Besides, Germany had a relatively poor World Cup in Russia when the side was bottom of the group, which was a moment of embarrassment for a team that has dominated world football for a considerable time. But things seem to have changed, the side gears up for the upcoming FIFA 2022. With the departure of Joachim low and the retirement of midfielder Toni Kroos, Germany are in a period of transition. Even so, in the 2022 World Cup, Germany performed very well! Germany won 4-0 against North Macedonia on Monday. And that made Germany became the first country to qualify for next year's FIFA World Cup after the host Qatar.
And the side has lots of young talents who want to make their mark in the World Cup. Therefore, it would be interesting to see how Germany copes with other contenders.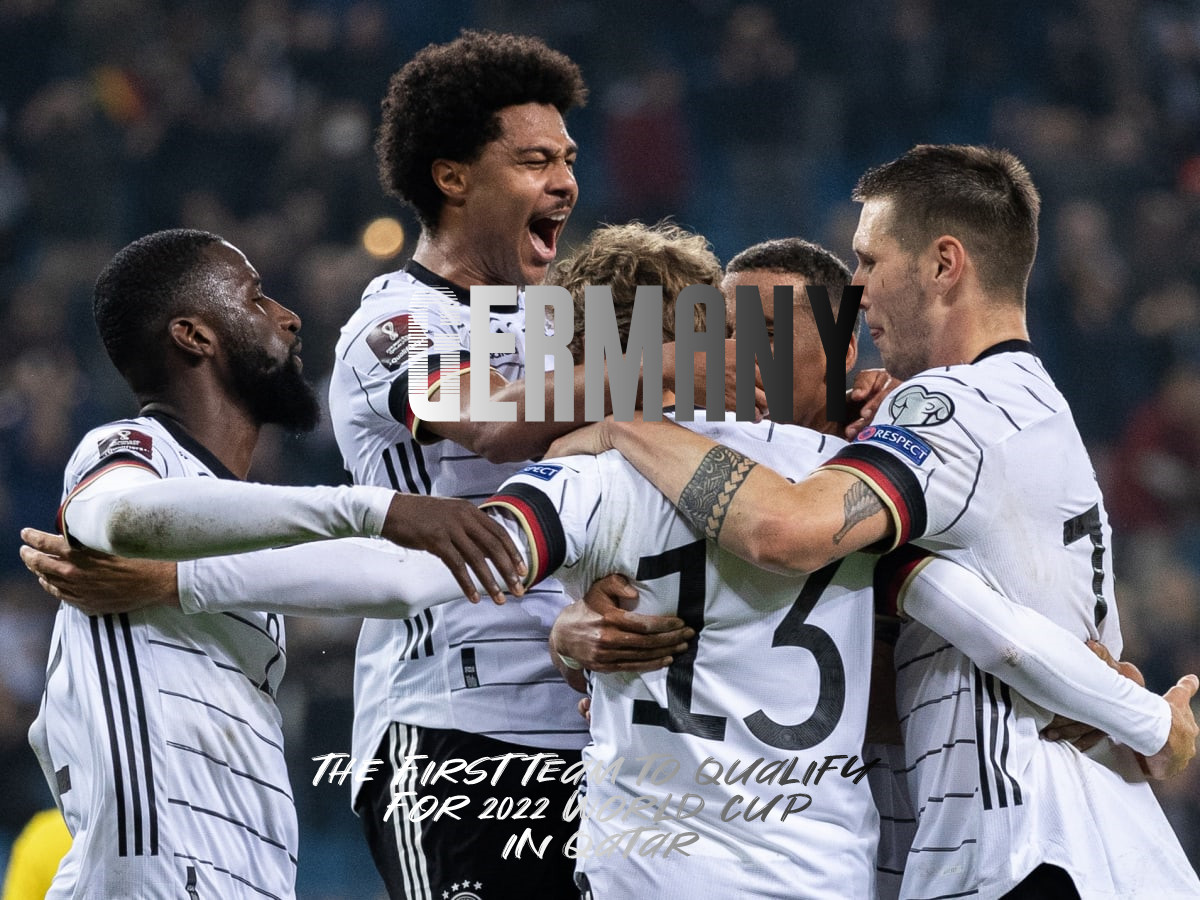 No. 4 Spain
When it comes to top contenders to win the FIFA World Cup, Spain is not a new name. Spain National Football Team is a team that can never be underestimated, it won three major trophies between 2008 and 2012 and was also the World Champions in 2010. Spain performed well in both the Nations League and qualifying.
Even if we only check out the performance of Spain over the past two years, we won't be disappointed. Spain has played some amazing football matches, players like Eric Garcia, Unai Simon, and Dani Olmo have left a lot of remarkable footprints on the pitch. And the new players like Unai Simón, Eric García, Dani Olmo, Pau, and Ferran Torres also bring a lot of hope, especially the teenage sensations Pedri, Gavi, and Ansu Fati. However, even if their grades were good, they could not change their dominance of the ball. Their lack of a cutting edge has cost them when it has mattered most, so Spain needs to find a reliable striker.
Anyway, these talented youngsters could play key roles in Qatar. I think Spain could surprise people in the final.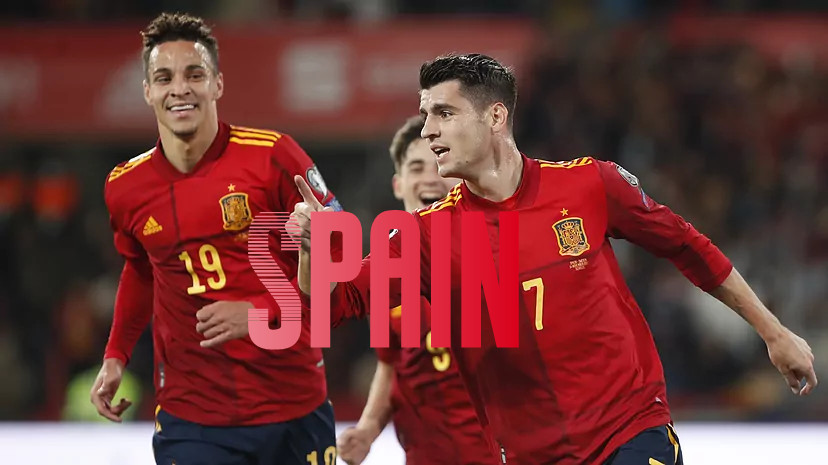 No. 3 England
England lost to Belgium in third place in the 2018 play-offs, lost on penalties in the euro 2020 final against Italy, and lost in the 2019 UEFA Nations League, all of these seem to indicate that France is unlikely to win the World Cup. However, the loyalists of the Three Lions did not lose faith in France because of these. Cause they all know that England has a younger generation of talented strikers and the pressure of expectation will always give the team members power, so the Three Lions will definitely do their best to challenge the World Cup in Qatar.
Actually, the Premier League is often hailed as the best league in the world, and its national team is currently absolutely packed with stars from the division. Only a casual flip through the history of English football, you will know England has already shown its prowess on the international stage, that's why the Three Lions has been always trusted by fans.
Will England win the World Cup? We don't know that, we just know the FIFA World Cup 2022 would be a tough task for England, but they are amazing. Let's look forward to what the side might bring on the football field. Regardless of the outcome, they already have a place in the World Cup, and that will bring a wonderful experience.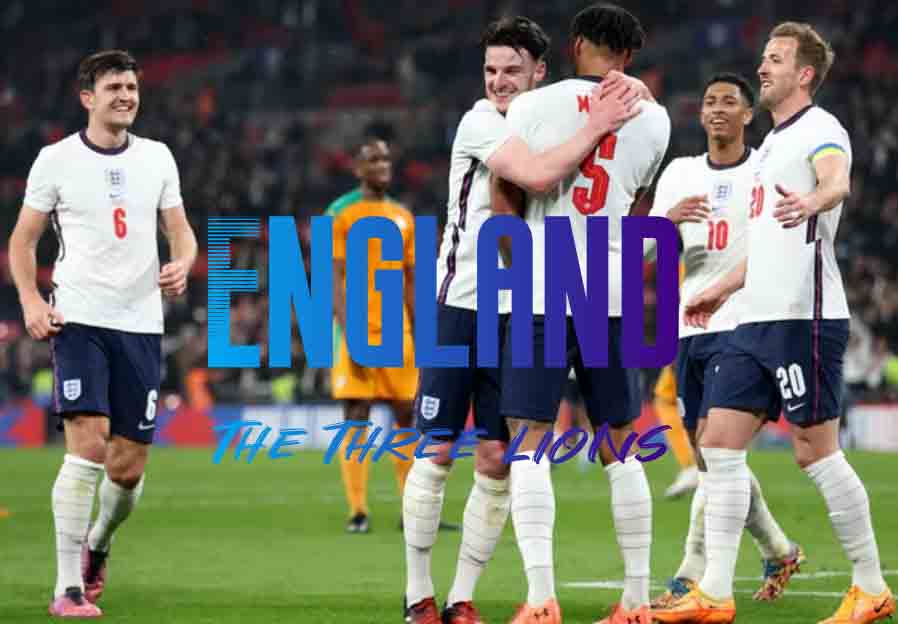 NO.2 France
Reigning World Cup champion France and Brazil are the most likely teams to win the World Cup 2022. France won the 1998 World Cup, the last World Cup, and entered Euro 2020. As you can see, France has achieved a lot of goals it wanted. And this time, they want the history to be repeated. The team still has the stars who won the last World Cup and maybe they can really repeat what happened in 2018.
They suffered a counter-climactic European Championship in the summer, withdrawing from the round of 16 after a suffocating match against Switzerland. Despite the disappointing performances, many believe they have the most talented team in the tournament. With more important experiences from stars such as Kylian Mbappe and Kingsley Coman, they are sure to be a force to be reckoned with in Qatar. And with the help of the young players in the team, I don't think it's a luxury to win the championship again.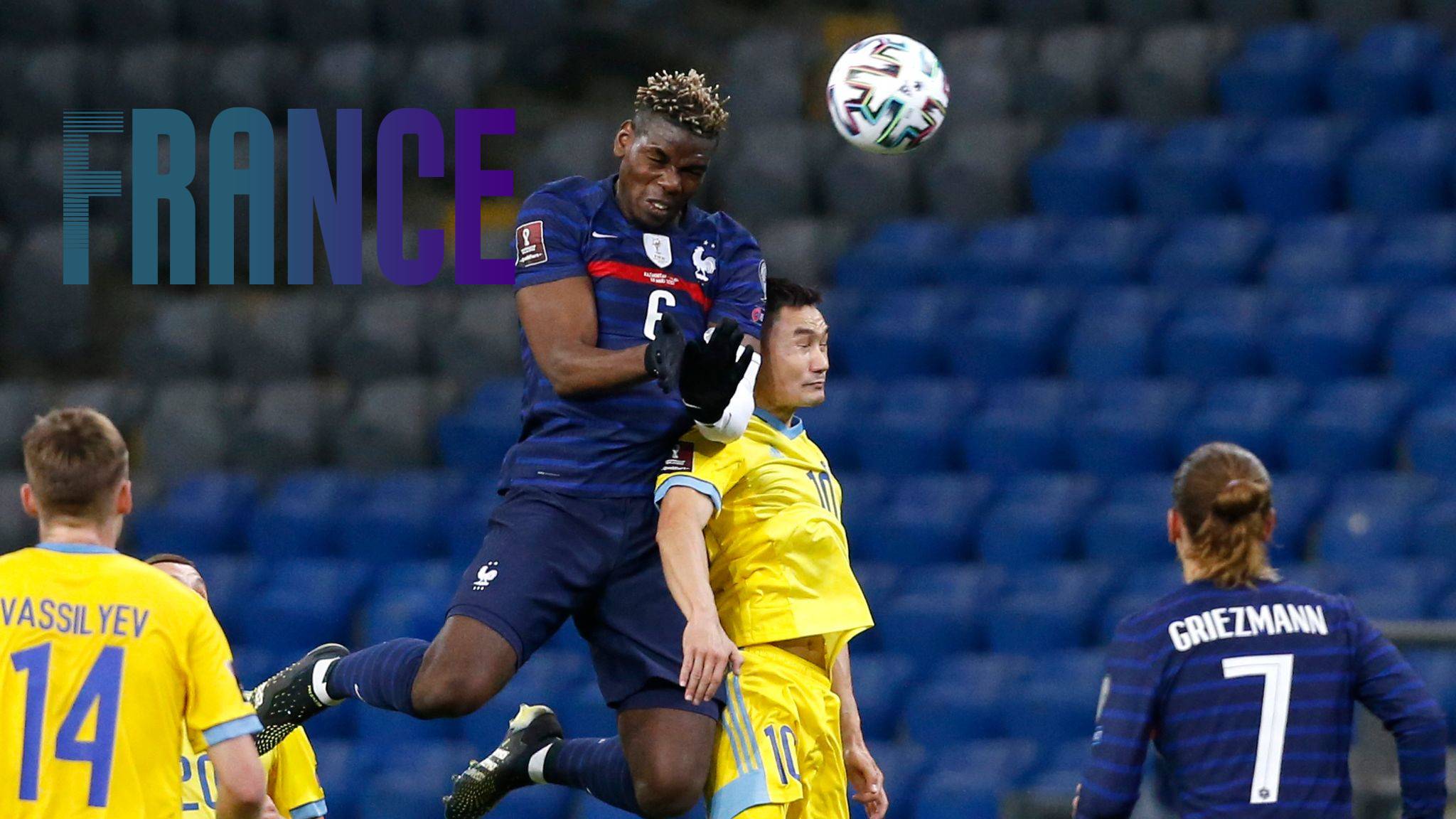 No.1 Brazil
"Well, having Brazil as the favorite doesn't come as a surprise," Holden said. "How good they've been in World Cup qualifying matches can attest to that, but it's also a Brazilian team that goes in every tournament as one of the betting favorites."
When discussing tournament favorites, Brazil is never far from the topic. It's often considered the "spiritual home of football", which has a rich history of football. Brazil has won five times and is the only country to have played in every game. Many people think Brazil will win its sixth title at this World Cup. However, 20 years have passed since Brazil was crowned world champion and the wait continues…
But everything will be ok, many young stars are on this team, which could catch the attention every time, superstars Alisson and Neymar may be able to lead their team back to victory and end Brazil's two-decade drought.
So far, Brazil has won a spot with an unbeaten race. The side remains unbeaten in qualifiers, with 11 wins in 13 matches, Brazil has a wealth of youth and experience. Despite losing to Argentina in the Copa America final, Tite's side performed very well in qualifying. What's more, Brazil do have players who can beat Europe's top countries. From goals from Alisson and Ederson, to Neymar up front, they all have the ability in every area. Captain Thiago Silva will be 38 at the start of the match, so he may not be able to enter, but Brazil will still have players such as Fabinho, Marchinios, Casemiro, Roberto Firmino, Richarlison and Gabriel Jesus. Brazil has the firepower to challenge for title in 2022. Let's see!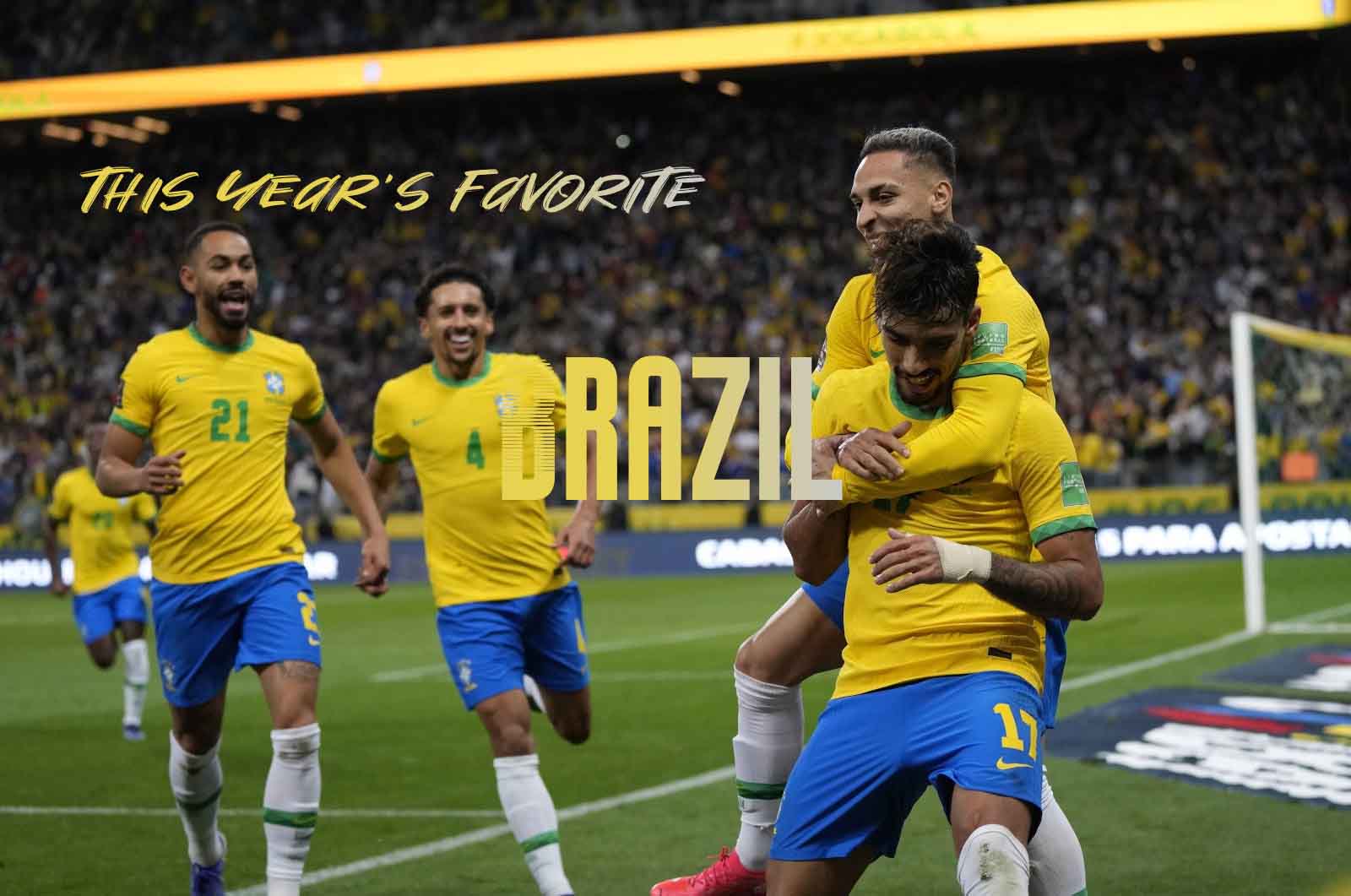 The 2022 Qatar World Cup is the 22nd FIFA World Cup. The touenament will take place from November 21 to December 18, 2022, at 12 courses in seven cites across Qatar. There are 32 teams competing in the Qatar World Cup. With the exception of host Qatar, which automatically qualified, 31 other teams qualified through qualifyong. This World Cup will be significant, as it's the last one that will contain just 32 qualifying nations.
Let's guess!