Since football began to appear on the stage of "world sports", many football players have left a deep impression in people's hearts. Some are because of superb skills, some are because of outstanding appearance, and some are both.
Appearance and charisma have always been the two basic elements that make a person attractive. I believe that if you like football, you must also have the most handsome football player you think. So who is the most handsome football player in the world? Here today we are going to talk about the 8 most attractive and handsome male football players.
Because everyone's aesthetics are different, there may be some players on the list that you don't think are handsome, or the most handsome players you think are not on our list today. But please don't be angry or annoyed because of this, a short article will definitely not be able to introduce all the handsome and attractive players in the world.
8. Neymar
♥ Basic Information
♡ Full Name: Neymar da Silva Santos Júnior
♡ Date of Birth: 5 February 1992 (age 30)
♡ Place of Birth: Mogi das Cruzes, Brazil
♡ Height: 1.75 m (5 ft 9 in)
♡ Position: Winger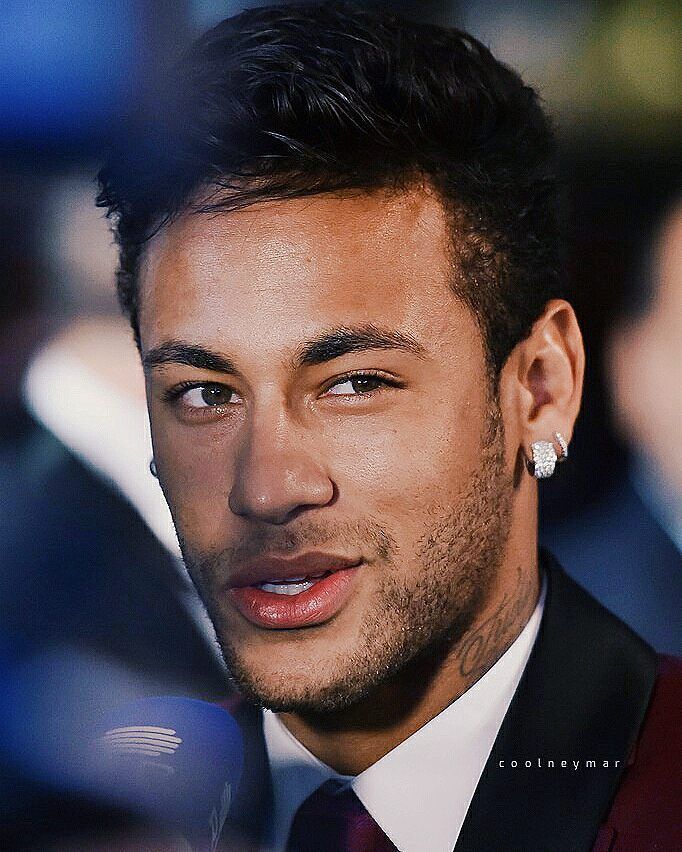 7. Andrea Pirlo
♥ Basic Information
♡ Date of Birth: 19 May 1979 (age 43)
♡ Place of Birth: Flero, Italy
♡ Height: 1.77 m (5 ft 10 in)
♡ Position: Midfielder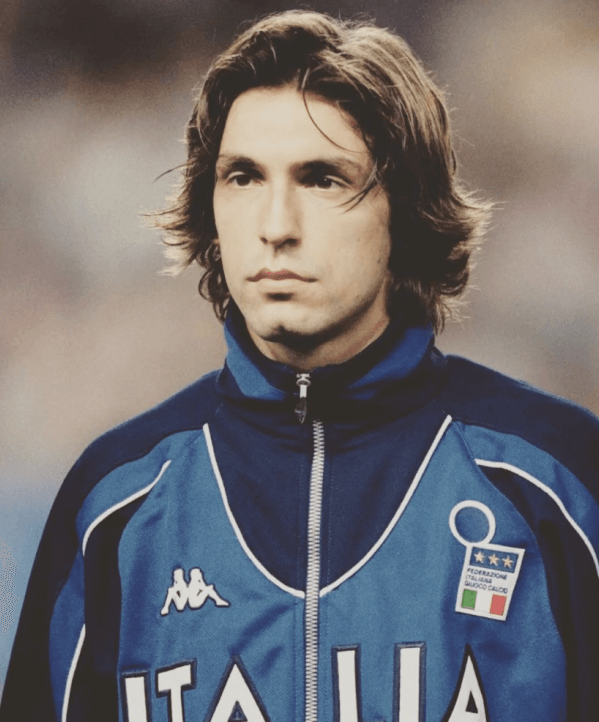 As a typical Italian, Pirlo has a southern European character: enthusiastic, optimistic and unrestrained. Dare to pursue his dreams without fear of the consequences of failure. Calm but not passionate, rational but not rigid, this is the direct impression Pirlo gives on the field. Whether the formation or tactics can be flexible and changeable, this style of doing things is completely in line with the impression of Pirlo's wisdom.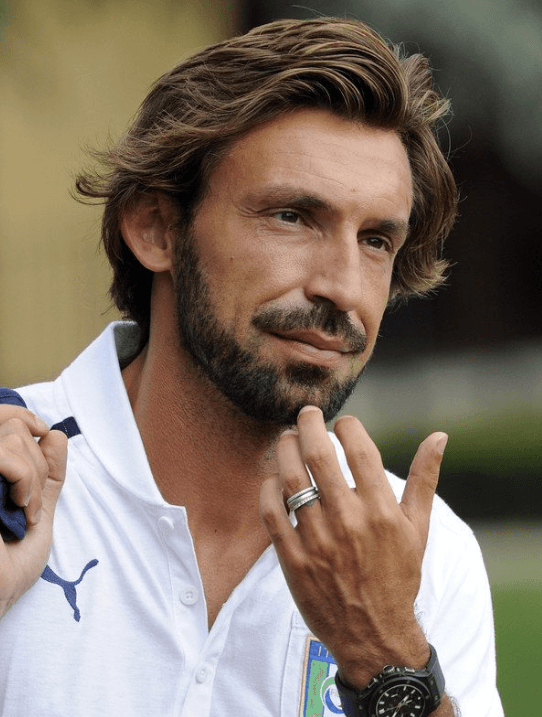 6. Olivier Giroud
♥ Basic Information
♡ Full Name: Olivier Jonathan Giroud
♡ Date of Birth: 30 September 1986 (age 35)
♡ Place of Birth: Chambéry, France
♡ Height: 1.93 m (6 ft 4 in)
♡ Position: Striker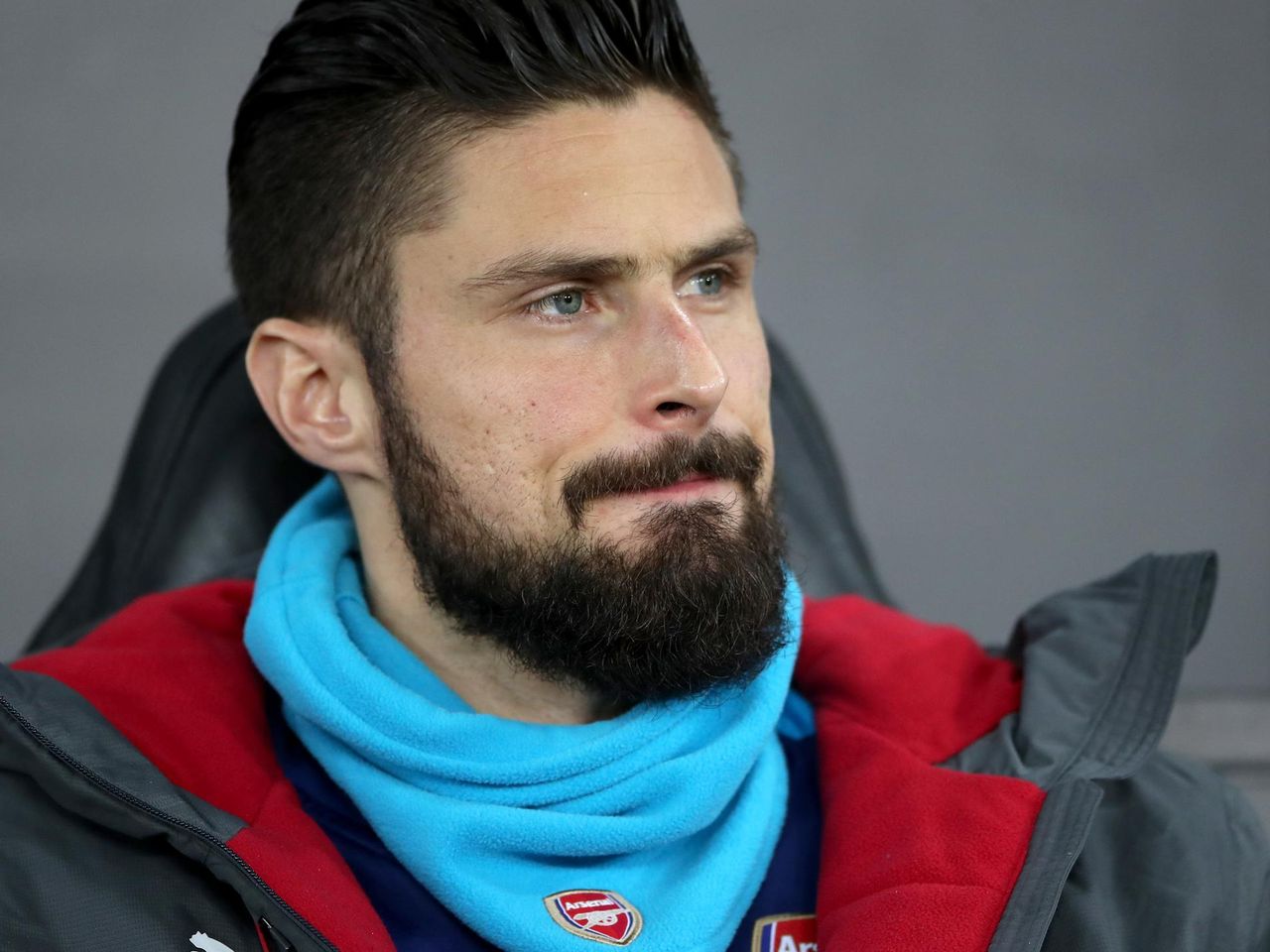 Giroud's handsomeness is obvious to all. When he played for Montpellier, he was called: "the charming striker". The US media once selected 300 players in the Premier League, and then asked American women who do not watch football to vote - Giroud ranked first. Giroud was also named the sexiest player at the 2014 World Cup in Brazil by French media. In fact, while playing for Arsenal, the French star also boasted: "I can't stop myself from being so handsome and charming."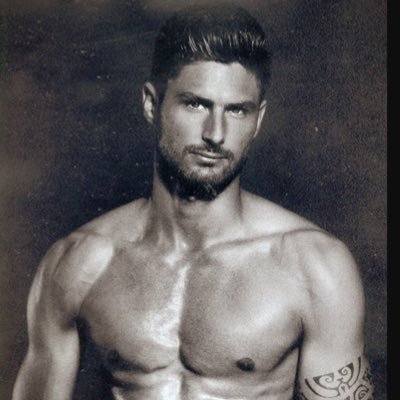 5. Roque Luis Santa Cruz Cantero
♥ Basic Information
♡ Date of Birth: 16 August 1981 (age 40)
♡ Place of Birth: Asunción, Paraguay
♡ Height: 1.93 m (6 ft 4 in)
♡ Position: Striker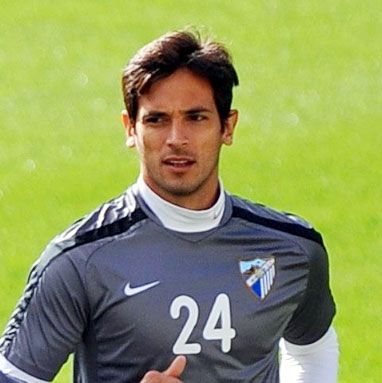 He was part of a successful team for Bayern, winning numerous Bundesliga, ranked equal 75th in the List of top international association football goal scorers by country. Most important, he has a good look.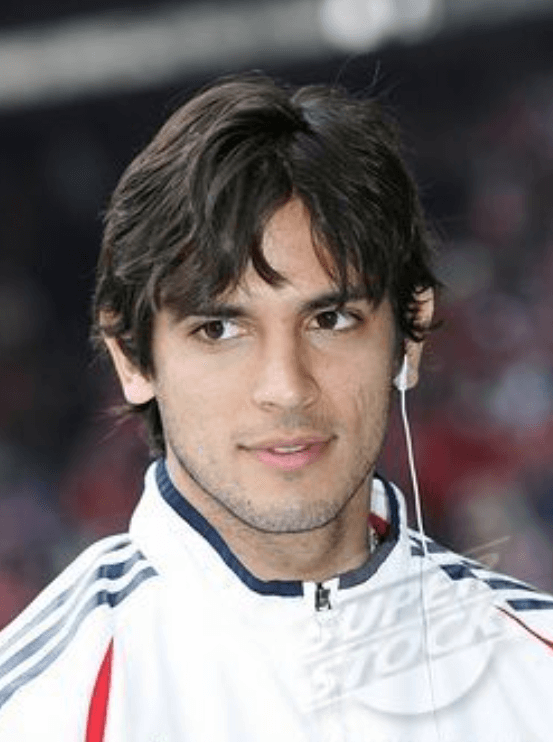 4. Gerard Pique
♥ Basic Information
♡ Full Name: Gerard Piqué Bernabeu
♡ Date of Birth: 2 February 1987 (age 35)
♡ Place of Birth: Barcelona, Spain
♡ Height: 1.94 m (6 ft 4 in)
♡ Position: Centre-back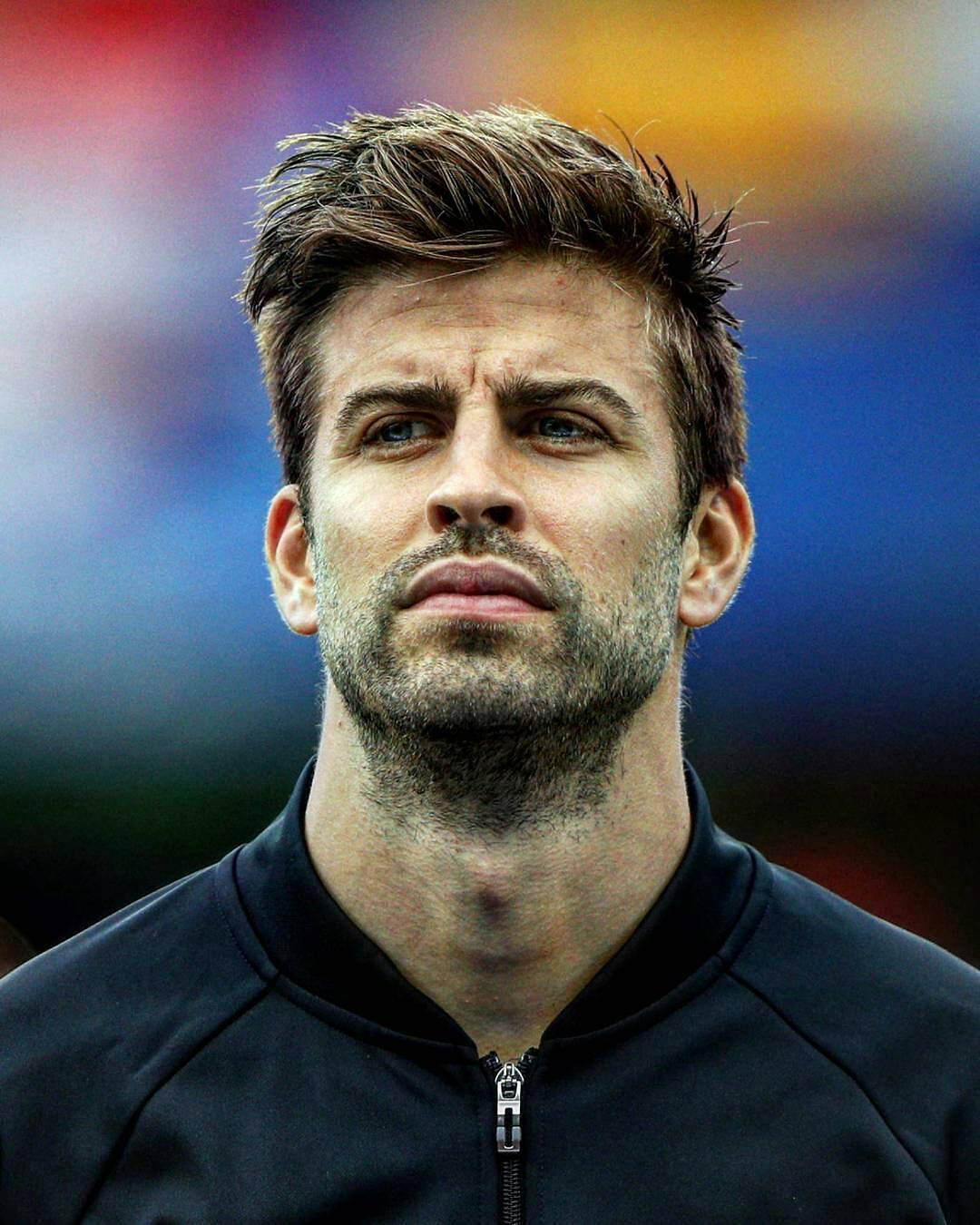 I believe everyone should know him. Even people who don't watch football, if they know Shakira, they should know that he is her ex-husband. Anyway, there is no denying that he is indeed handsome.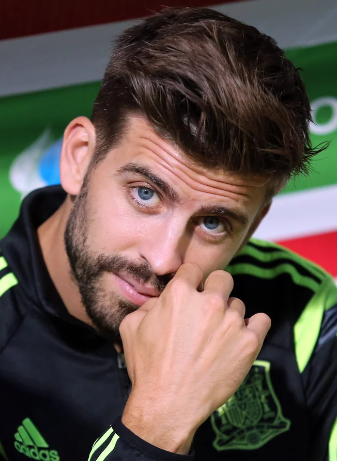 3. Cristiano Ronaldo
♥ Basic Information
♡ Full Name: Cristiano Ronaldo dos Santos Aveiro
♡ Date of Birth: 5 February 1985 (age 37)
♡ Place of Birth: Funchal, Madeira, Portugal
♡ Height: 1.87 m (6 ft 2 in)
♡ Position: Forward
2. David Beckham
♥ Basic Information
♡ Full Name: David Robert Joseph Beckham
♡ Date of Birth: 2 May 1975 (age 47)
♡ Place of Birth: London, England 
♡ Height: 6 ft 0 in (1.83 m)
♡ Spouse: Victoria Adams
♡ Children: 4
♡ Position: Midfielder
Every time football is talked about, David Beckham's name is brought up. Apart from that, David is also popular for his undeniably hot looks! David Beckham, who has retired now, is still the focus of the spotlight. Whether it is the happy interaction with his wife and children or his appearance, he has made countless fans love him as ever.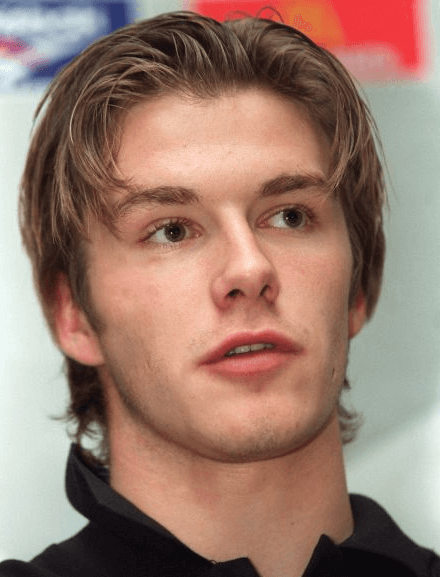 Beckham wanted to be a football player since he was a child, and with his hard work and his fearlessness, he succeeded in making his childhood dream come true. As an athlete, he gives his best every game. He won 1 Champions League, 1 Toyota Cup, 6 Premier League trophies, 2 FA Cups, 4 Charity Shields, 1 La Liga title, 1 Spanish Super Cup, and 1 Ligue 1 title, etc. Even after retiring from professional football, he remains concerned about the protection and welfare of children around the world.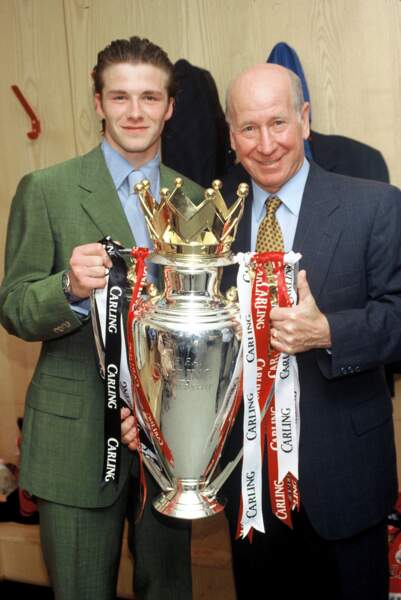 It can be said that he is a very attractive person in every way.
1. Kaká
♥ Basic Information
♡ Full name: Ricardo Izecson dos Santos Leite
♡ Date of Birth: 22 April 1982 (age 40)
♡ Place of Birth: Gama, Federal Distict, Brazil
♡ Height: 1.86 m (6 ft 1 in)
♡ Position: Arracking midfielder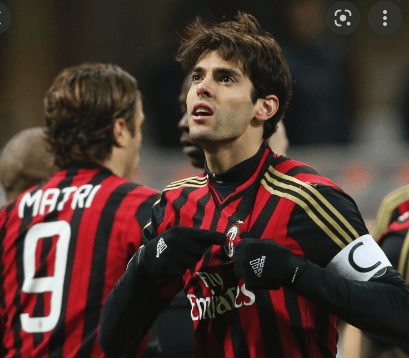 In many cases, even if a player is not considered handsome, when he wins a championship, fans will think that he is very handsome. Indeed, the stars on the green field are all beautiful with their ability.
But in football, there is a footballer who has the looks of a movie star. He is the globally recognized football prince: Kaká. In addition to the reputation as a "2007 Footballer", Kaká also has many nicknames: "Football Golden Boy", "Son of God", "The Prince of San Siro"...
In addition to his outstanding looks, his talents are also obvious to all. Kaká's game is always pleasing to the eye, with superb skills and sassy heroics, power and beauty are perfectly reconciled in him.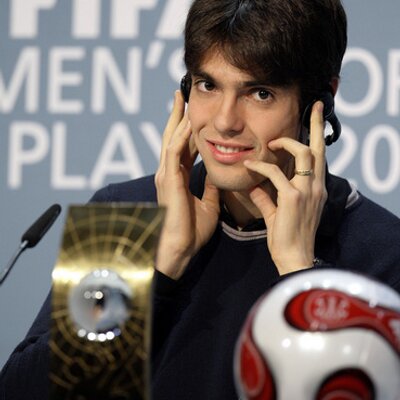 2007 was the peak of Kaka's career, and everyone on the court was afraid of Kaká. With that gentle and smiling face, he had a majesty and murderous intent that belonged to him. In 2007, Kaká single-handedly brought Milan to the top of Europe. At the same time, he revealed the T-shirt printed with "I belong to Jesus" and knelt down to thank him, becoming a classic image in world football.
But no matter how brilliant the star is, there is a moment when the curtain ends. Later in Kaká's career, injuries were the biggest obstacle holding him back. In 2017, Kaká announced his retirement, and the career of a generation of football champions finally came to a successful end.
There are always people who like to compare Kaká with heartthrob Beckham, but in fact, these two football handsome men are taking completely different routes. Beckham's handsomeness is a kind of handsome and mature; Kaká's handsomeness is a kind of youthful sunshine. His smile is so contagious that anyone who has watched Kaká matches will be attracted by his flamboyant smile. He can make the passion of the ball game penetrate the boundaries of the TV screen and affect the mood of every audience. And according to statistics, Kaká has only received 3 red cards in his entire career and has never been involved in any scandal.