From 1930 to the present, the World Cup has been held so many times, have you ever asked yourself who has scored the most goals in the World Cup? Or have you ever asked who has the most goals in football history? Since French player Lucien Laurent scored his first goal at the 1930 FIFA World Cup, more than 1,250 footballers have scored at the World Cup.
I would have liked to sum up the best goalscorers. However, I have to admit that trying to figure out who is the greatest goal scorer of all time is a particularly tricky question, because answering that question I'm going to be subjective. To avoid any uncertainty, our article focuses on player goals.
which player has the most goals in world cup history?
♡ Who is the World Cup's all-time top goalscorer?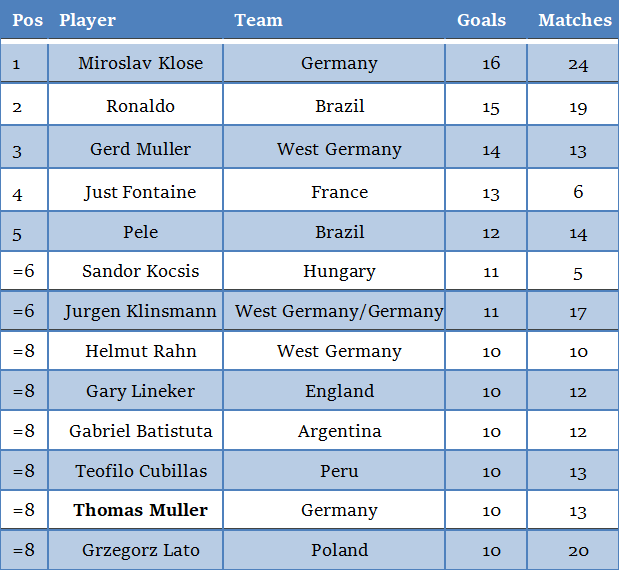 ♡ Who has the most World Cup appearances?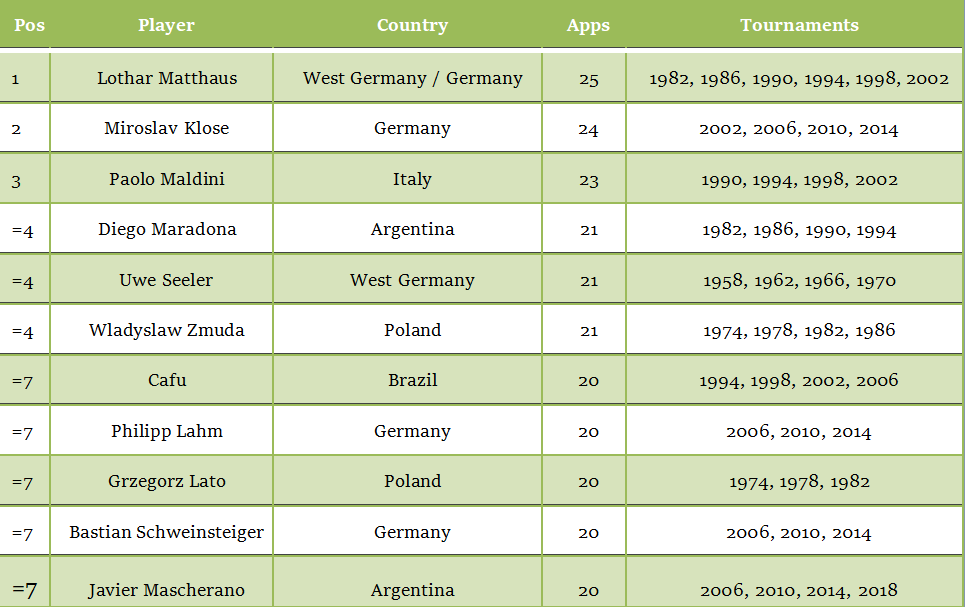 ♡ Top Ten
Miroslav Klose is the top scorer in the FIFA World Cup. He has participated in four events in 2002, 2006, 2010, and 2014. Miroslav Klose is a Polish-born German footballer who has had an unmatched goalscoring record for a long time. Klose was born in Poland, moved to Germany with his family when he was a child, and chose to play for Germany. He has been particularly successful at the World Cup, scoring 16 goals in four games, and is the top scorer at the tournament. In addition, he became the highest-scoring player in the history of the German national team with a total of 71 goals and breaking the record of German legend Gerd Muller.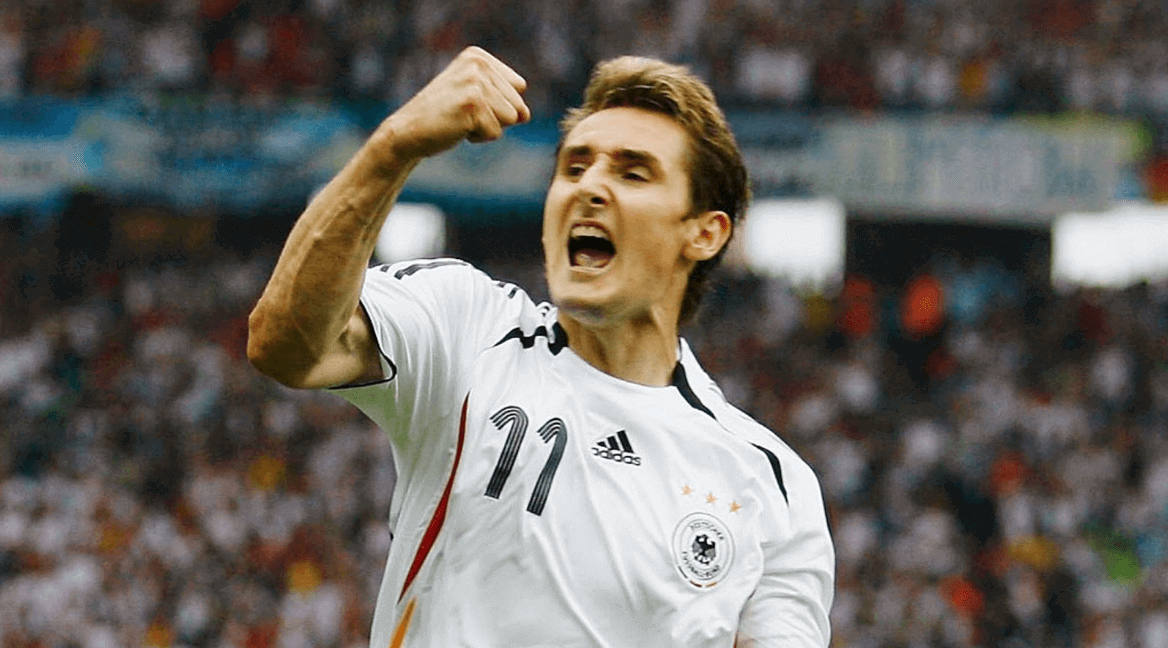 Ronaldo will be remembered as one of the greatest players of the World Cup. Ronaldo Luís Nazário de Lima used to be a striker. Widely regarded as one of the greatest players of all time, he played 98 games for Brazil, scoring 62 goals. In four games between 1994 and 2006, Ronaldo scored 15 goals. He is averaging 0.79 goals per game thanks to 19 appearances. He was named FIFA Player of the Year three times.
Gerd Müller scored 14 goals in 13 games in 1970 and 1974, making him the third-highest scoring player in the World Cup. Gerd Müller is a former German footballer who played as a striker and his excellent goalscoring record earned him the nickname "Bomber der Nation". Muller remains the highest-scoring player in German football club history and is without a doubt one of its greatest ever. In the national team, Muller also scored a lot of goals - a total of 68 goals.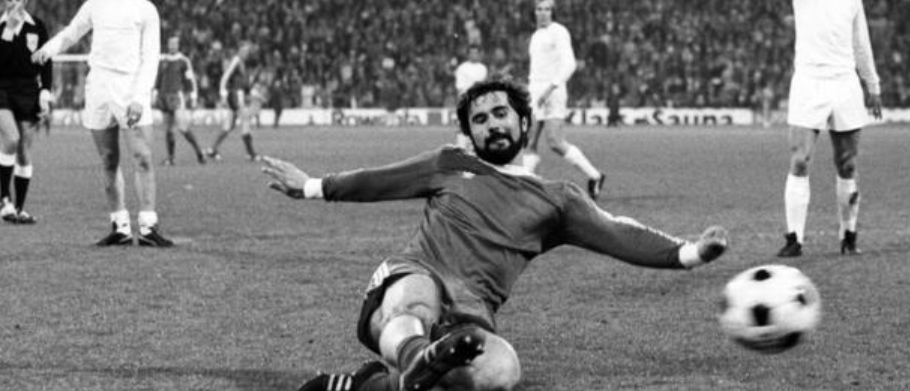 The French striker scored 13 goals over six matches at the 1958 World Cup tournament, with a fantastic goals-per-game ratio of 2.17.
Pelé is a legendary sports figure, even known as the "King of Football". With impeccable style, exciting play, and impressive performances, he scored a total of 1,281 goals in 1,363 appearances. Pelé scored 12 goals in 14 games during 1958, 1962, 1966, and 1970 FIFA World Cups. As a footballer for the Brazilian national team and a key player for the Santos club, he plays an important role in every game. In addition to his outstanding performances on the field, Pelé has repeatedly spoken out about improving the living standards and social conditions of the poor.
In 1954, Sandor Kocsis was the top goalscorer with 11 goals, including two hat tricks, the first player to achieve this feat. His average goals-per-game ratio was 2.20. This is the highest ratio achieved from all World Cup goalscorers.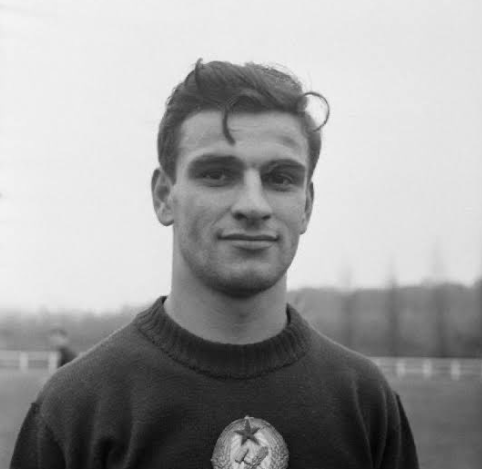 In Jurgen Klinsmann's three FIFA World Cup appearances, he scored 11 goals in 17 games. Jurgen Klinsmann is a former German footballer who is a striker. Jurgen Klinsmann started his career with VfB Stuttgart and was selected for the German national team in 1987. Since then, Klinsmann has been a regular on the national team and helped Italy win the World Cup in 1990. Klinsmann scored 47 goals in his entire career with the German national team, ranking fourth on the German team's top scorer list. Currently, he is the head coach of the U.S. national soccer team.
The West German footballer scored 10 goals in 10 games during the 1954 and 1958 World Cups.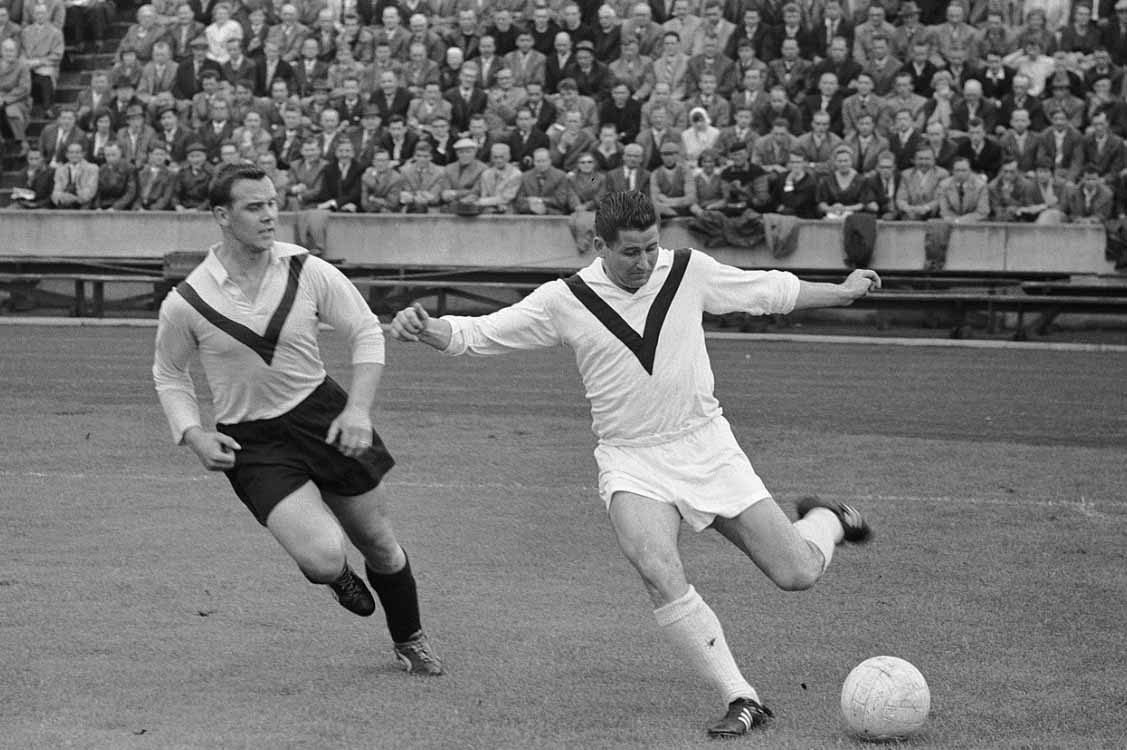 Gary Lineker is the only British player on our World Cup top-scoring list, scoring 10 goals a game between 1986 and 1990, winning the hearts of the British press and fans. Gary Lineker is a retired English footballer who holds the record for England's most goals scored in a FIFA World Cup final.
Argentine football legend Gabriel Batistuta scored 10 goals in 12 games at the 1994, 1998 and 2002 FIFA World Cups.
Gabriel Batistuta is a retired Argentine footballer who played as a striker for the national team. In fact, Batistuta was not interested in football as a child, but after Argentina won their first World Cup in 1978, he fell in love with the sport. He played for two of the biggest clubs in the country, River Plate and Boca Juniors. He rose to prominence when he helped Argentina win the Copa America in 1991, and he was selected by Italian club Fiorentina for his excellent performance. Batistuta moved to Roma after nine seasons with Fiorentina.